Innovative takes on the next generation of stable supply chains
How closely are ethical or purpose-driven business concepts linked to sustainable supply chain organization? How big is the potential of the emerging markets? At the high-profile panel discussion at the first MOBILITY NETWORK NIGHT, innovative mobility companies will provide honest insights and inspiring learnings. Kristjan Maruste, co-founder of Comodule and CEO of the scooter manufacturer Äike, as well as Jonas Stolzke, co-founder and GM of my Boo, complete the five-member expert panel.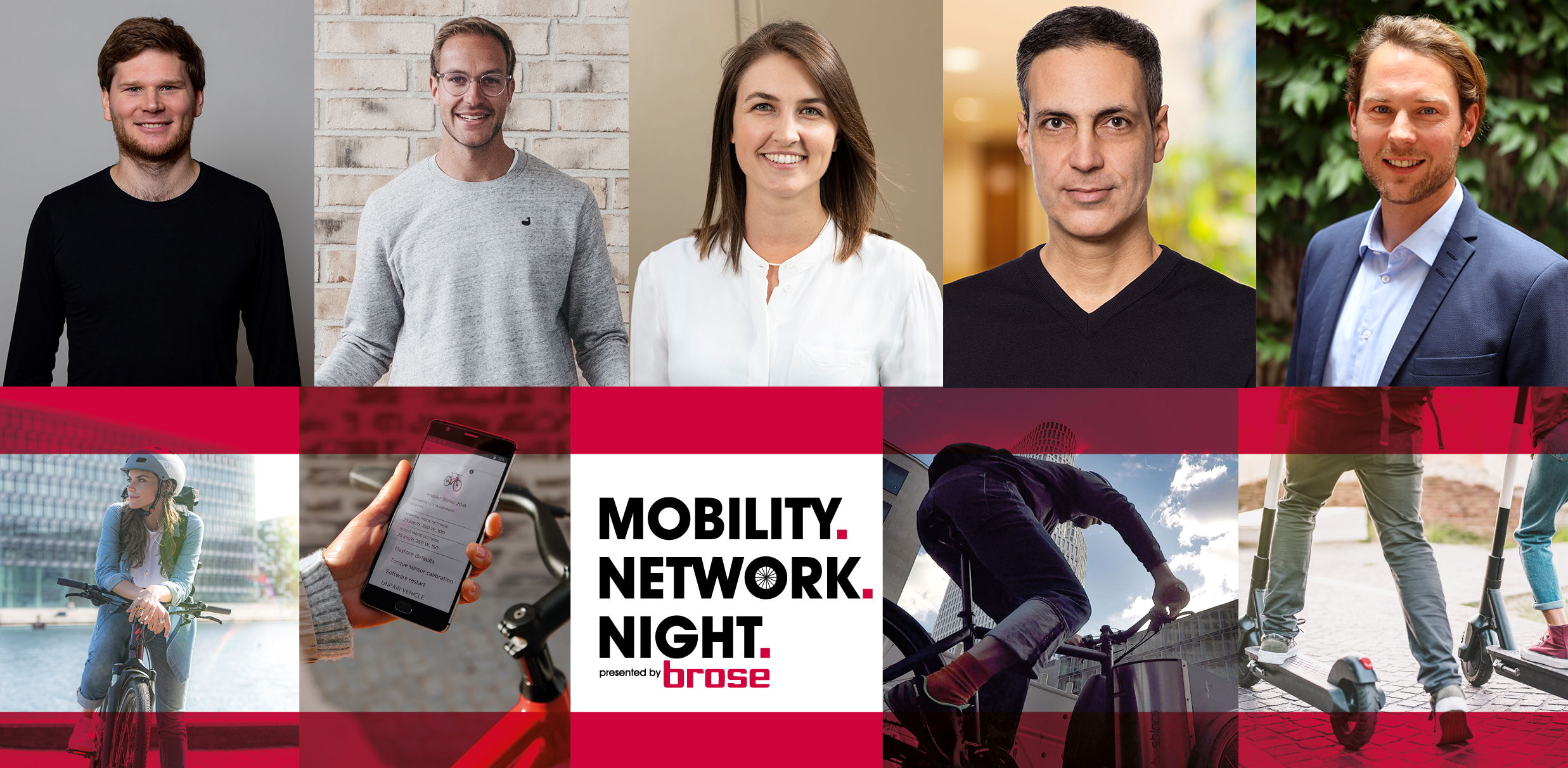 In the face of the countless disruptions of the last two years, hardly any topic is more relevant for the mobility industry. A multitude of regulatory framework conditions and a shifting consumer awareness create additional need for action. At the MOBILITY NETWORK NIGHT on July 14, 2022 in Frankfurt - presented by brose - experts from consulting and industry will discuss why it is worthwhile for companies to intensively deal with the E(nvironmental) S(ocial) G(overnance) criteria and what the challenges and opportunities of sustainably designed supply chains are. 
Maruste and Stolzke will be joined by Dr. Patrick Ayad, Future Mobility Leader at Hogan Lovells, Annalena Horsch, Managing Partner of e-bike pioneer Coboc, and Christopher Werner, Managing Partner of fp - Frank Partners, a leading provider of ESG due diligence consulting services worldwide. In addition, Sam Hall, ESG and regional China / APAC expert of fp will be available as contact person for the B2B guests.
Back to the future of movement
The following keynote speech by Prof. Dr. Marco te Brömmelstroet, founding director of the Urban Cycling Institute and mastermind of future mobility, takes guests on a journey back in time to the future of movement. In the talk, he gets into bed with John Lennon, Yoko Ono and their bicycle and analyzes what the former symbol of counterculture has achieved to this day. He will also present his newly published book Movement.
The first MOBILITY NETWORK NIGHT, at Frankfurt's Westhafen Pier 1, is intended to provide a framework for exploring cross-sector synergies with other relevant urban mobility players. In an informal atmosphere, the initiators want to create space for genuine, personal exchange between decision-makers and opinion-leaders. Beyond their own playing field, new contacts will be established - whether legacy companies or pioneering start-ups. The moderation of the evening will take over the former Electra marketing director Nicola Hemshorn - Bowen.
Last tickets for the evening event and further information are available at: https://mobility-networknight.com/
---
Images for download:
Please let us know, if you have any questions: