POC and Marco Odermatt unveil new signature race editions.
Ahead of the new World Cup season, POC and Marco Odermatt are proud to introduce a new limited-edition signature series goggle, which has been designed exclusively by Marco and POC, and which will be used by Marco in the upcoming season.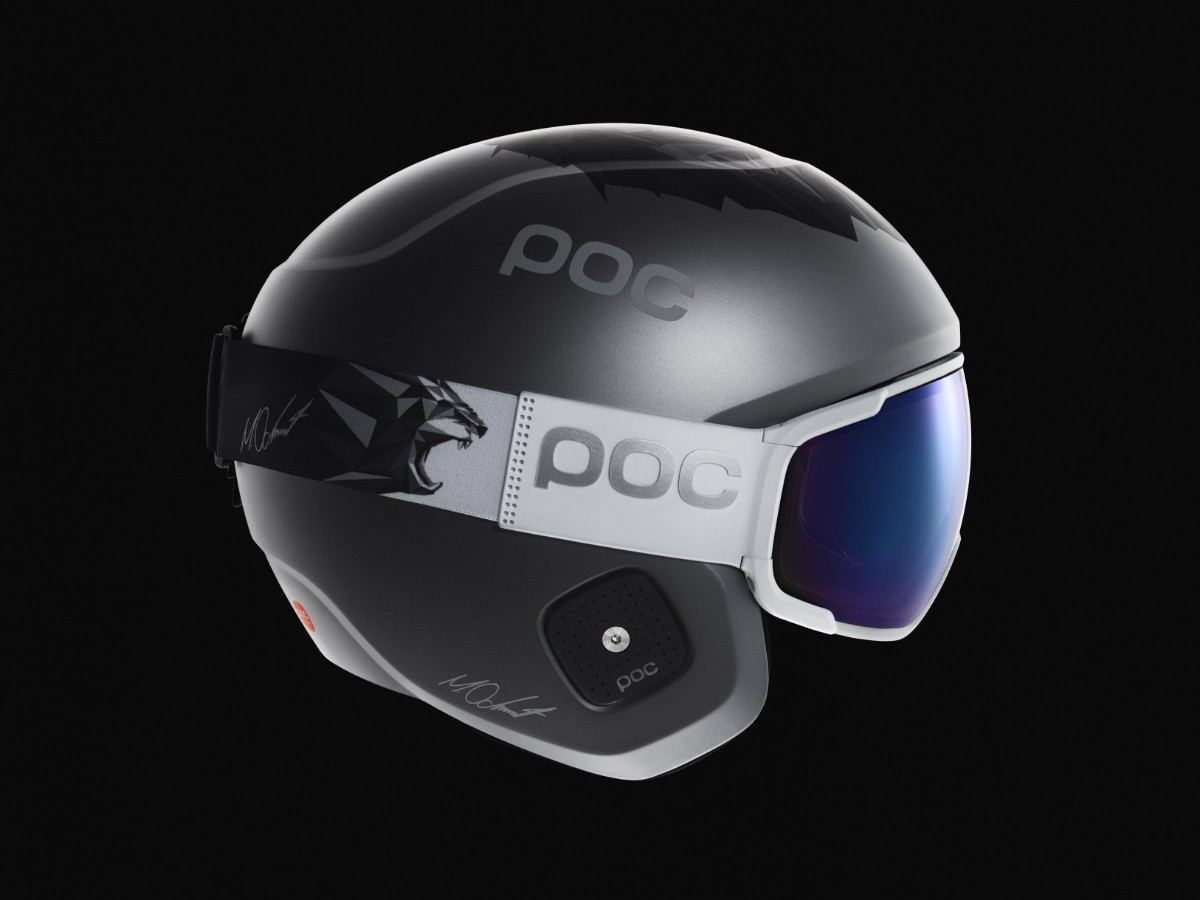 POC has been working closely with Marco for many years, and last year announced a new four-year partnership alongside his first signature series goggle. The new design has been developed by POC and Marco exclusively for the Zonula goggle, which is Marco's chosen race goggle thanks to its incredible performance and field of vision.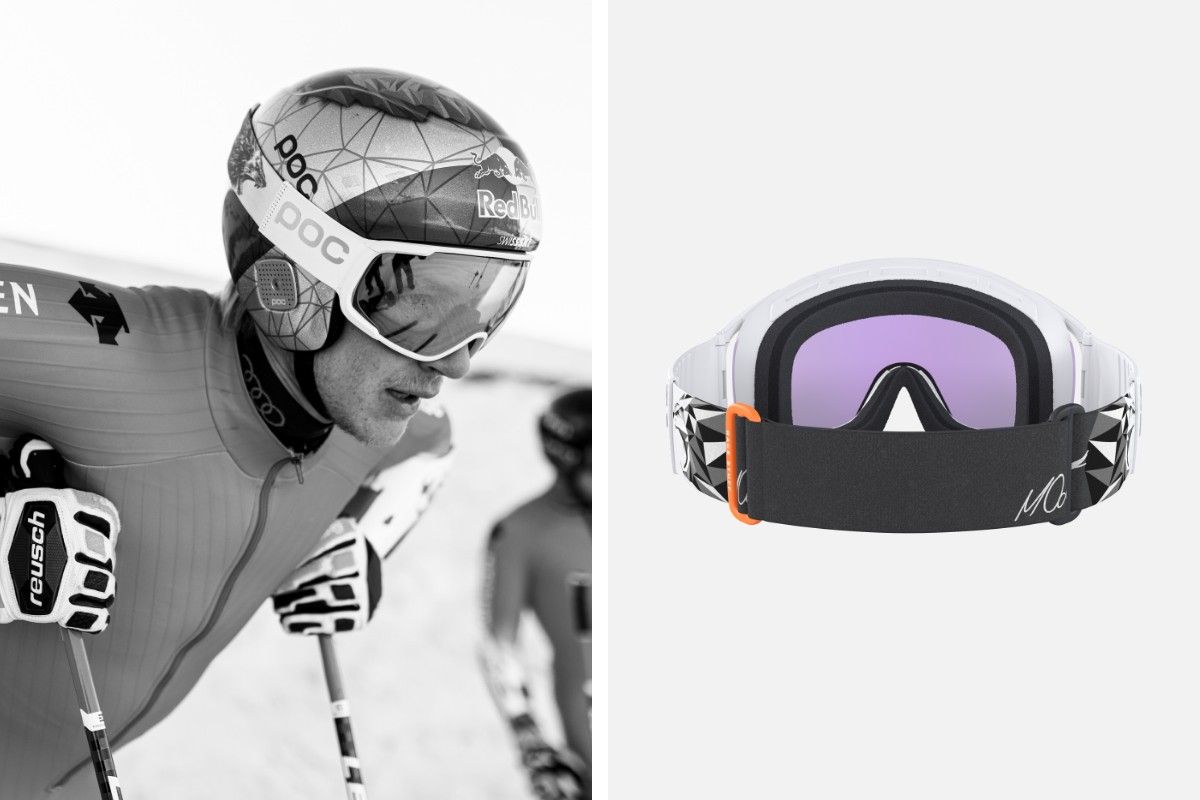 Marco is known to have started skiing at a very early age and was inspired by many of ski racing's greats. And it's that inspiration that has also laid the foundation for an extension to the Marco Odermatt series, with a helmet, goggle and neck warmer designed to protect, inspire and be used specifically by junior ski racers.
The collection is comprised of a 'Skull Dura Jr Marco Odermatt Edition', a 'Fovea Mid Race Marco Odermatt Edition' and a 'Neck warmer Marco Odermatt Edition'.
Introducing the Junior series, Marco Odermatt said – "It's easy to spot the lion on the helmet, which has been a big inspiration to me since I was a small kid on the slopes. With POC we worked on a design centered around the lion, which to me is the symbol of power and agility. Being able to inspire and motivate younger skiers is incredibly humbling and takes me back to my early racing years trying to emulate the greats. That was a positive motivation to me, and I hope this design will inspire younger racers to follow their passion in much the same way."
Magnus Gustavsson, Hard Goods Director at POC, added – "Marco's results speak for themselves and his approach to skiing is one we respect greatly, especially how he includes and inspires younger racers. We are thrilled with the new editions and look forward to seeing them on the slopes."
Product details 
When Marco was a young, up and coming ski racer, he was inspired and motivated by his idols and often wanted to have the same equipment they used. With his new junior collection, he wanted to share that same feeling with young skiers that are inspired by him, all centered around the lion, which is a motivation and inspiration to him.
Zonula Clarity Comp Marco Odermatt Edition.
Colour ​ – ​ Uranium Black
​Zeiss Lens ​ – Cat 2 Clarity Comp Spektris Blue (spare lens included Cat 1, no ​
​mirror)
​Size ​ ​ – ​ One size
​Availability ​ – ​ Available in selected online and retail stores in Europe, followed by the rest of the world shortly after.
The Marco Odermatt Junior collection 
Skull Dura Jr Marco Odermatt Edition
Marco Odermatt design
Multi Impact EPP
ABS/PC Shell
FIS Race certified
Race Lock
Ear chambers
XS-L 
Weight 700g (size small)
Fovea Mid Race Marco Odermatt Edition
Marco Odermatt design
Toric lens shape
Clarity lens technology
Interchangeable lenses
Extra wide field of view
Bio based materials ​ 
Silicone grippers
Ri-Pel treatment
Made with Zeiss
Neck warmer Marco Odermatt Edition
Marco Odermatt design
Shaped for warmth in cooler conditions.
material blend for softness and warmth. 
can be pulled up to partially cover the face on colder days.
---
Availability
The collection will be available in October 2023
Price
|   | EUR |
| --- | --- |
| Zonula Race Marco Odermatt Edition | 269,95 |
| Skull Dura JR Marco Odermatt Edition | 199,95 |
| Fovea Mid Race Marco Odermatt Edition | 239,95 |
| Neck Warmer Marco Odermatt Edition | 49,95 |
---
Media resources:
All assets available here
POC Journal – Marco Odermatt - the thrill of the hunt
Website links:
www.pocsports.com/products/fovea-mid-race-marco-odermatt-edwww.pocsports.com/products/skull-dura-jr-marco-odermatt-edwww.pocsports.com/products/zonula-clarity-comp-marco-odermatt-edwww.pocsports.com/products/zonula-race-marco-odermatt-ed
---
Notes to editors:
About POC
POC, a leading manufacturer of helmets, eyewear, protection and apparel, has been awarded more than 70 international safety, design, and innovation awards. Founded in 2005 in Sweden, POC's mission is to protect lives and reduce the consequences of accidents for athletes and anyone inspired to be one.
​www.pocsports.com
About Marco Odermatt
Marco Odermatt wasn't just born to ski, he is skiing. At just 25 years old, Marco Odermatt is already a legend in alpine skiing. His results speak for themselves. In his short career, he has earned over fifty World Cup podiums across three disciplines and has won five Crystal Globes, including two for winning the World Cup Overall standings. He is the reigning Giant Slalom and Downhill World Champion, as well as an Olympic Gold medalist. He also holds the world record for points collected in a season (2042 during the 22/23 season).
Do not hesitate to contact us if you have any questions: