POC launch the Procen time trial helmet
Combining years of experience, award-winning innovations and thorough collaboration with the riders and performance experts at EF PRO CYCLING, POC is proud to launch its latest aero-optimized time-trial helmet, the Procen.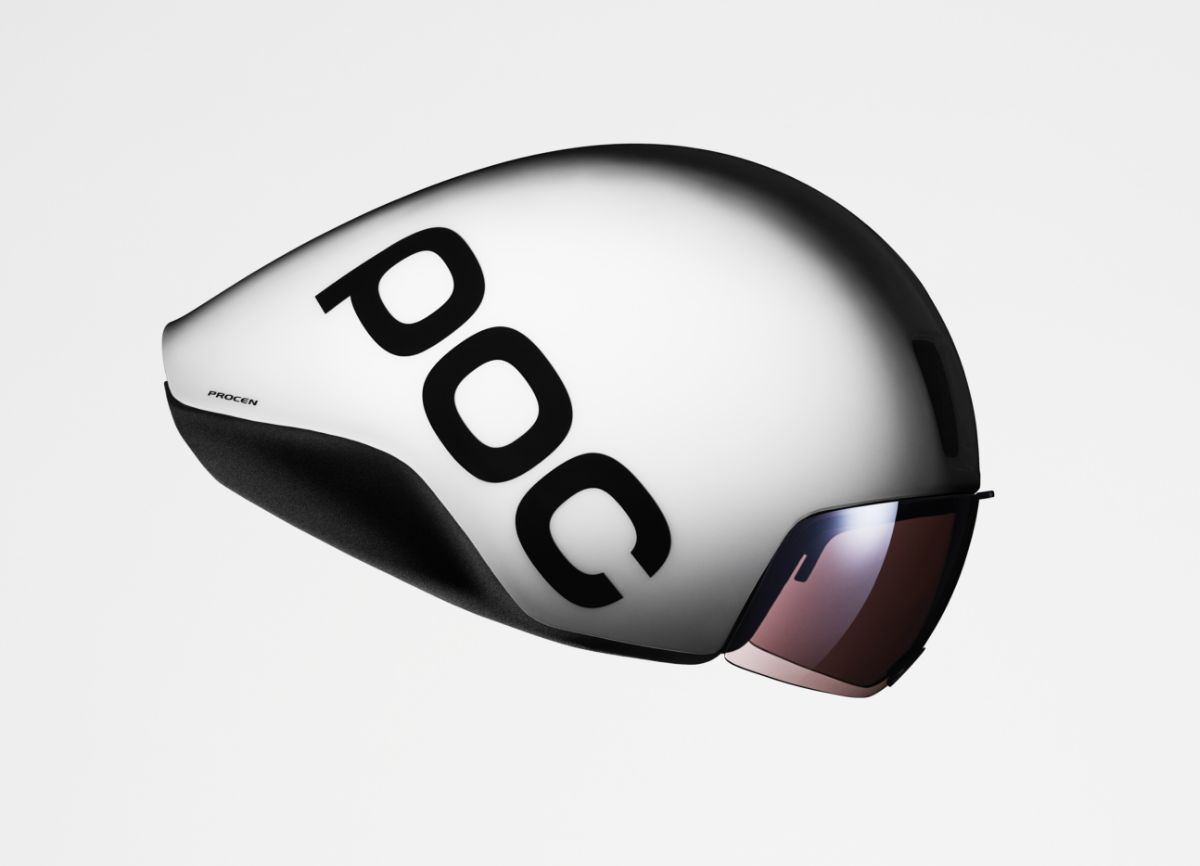 As part of POC's Aero initiative, the Procen is POC's latest product focused on aerodynamics and the specific needs of performance cyclists. Developed cooperatively with EF PRO CYCLING teams, the Procen optimizes aerodynamics and cooling to enhance speed, protection and performance. ​
​
The Procen will debut with EF Education-TIBCO-SVB on May 1st during the team time trial at La Vuelta Femenina. It will be used for the first time by the EF Education-EasyPost riders at the Giro d'Italia.
Magnus Gustafsson, Director of hard goods, POC, said: "We already knew that with the Tempor and Cerebel we have some of the fastest time-trial helmets in cycling. With the team, we brought our combined experience together and dug into our wealth of CFD data and evidence to analyze the precise needs of performance and elite cyclists, especially how to manage heat. Our objective with the Procen was to maintain the speed and aerodynamic advantage of the Tempor and Cerebel and add a layer of performance through enhanced heat management, allowing riders to be optimized aerodynamically, use their speed for cooling, and be able to hold peak efforts for longer."
The Procen has been designed to drain the high-pressure zone at the front of the helmet, which leads to stagnant air and additional air resistance riders need to push through, and instead guides it through the helmet. In addition, by creating the Venturi effect inside the helmet, as used in POC's Ventral helmet, the airflow creates superior ventilation and cooling, which enhances the overall performance of the helmet and rider.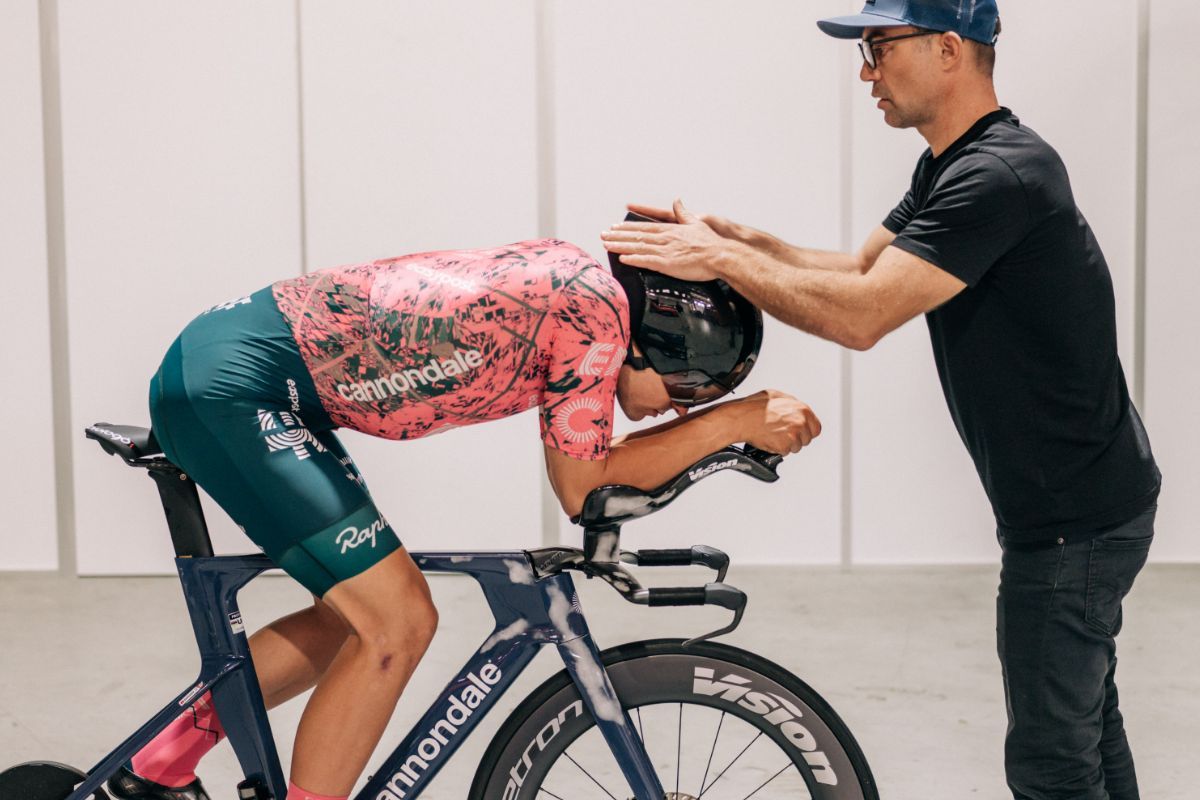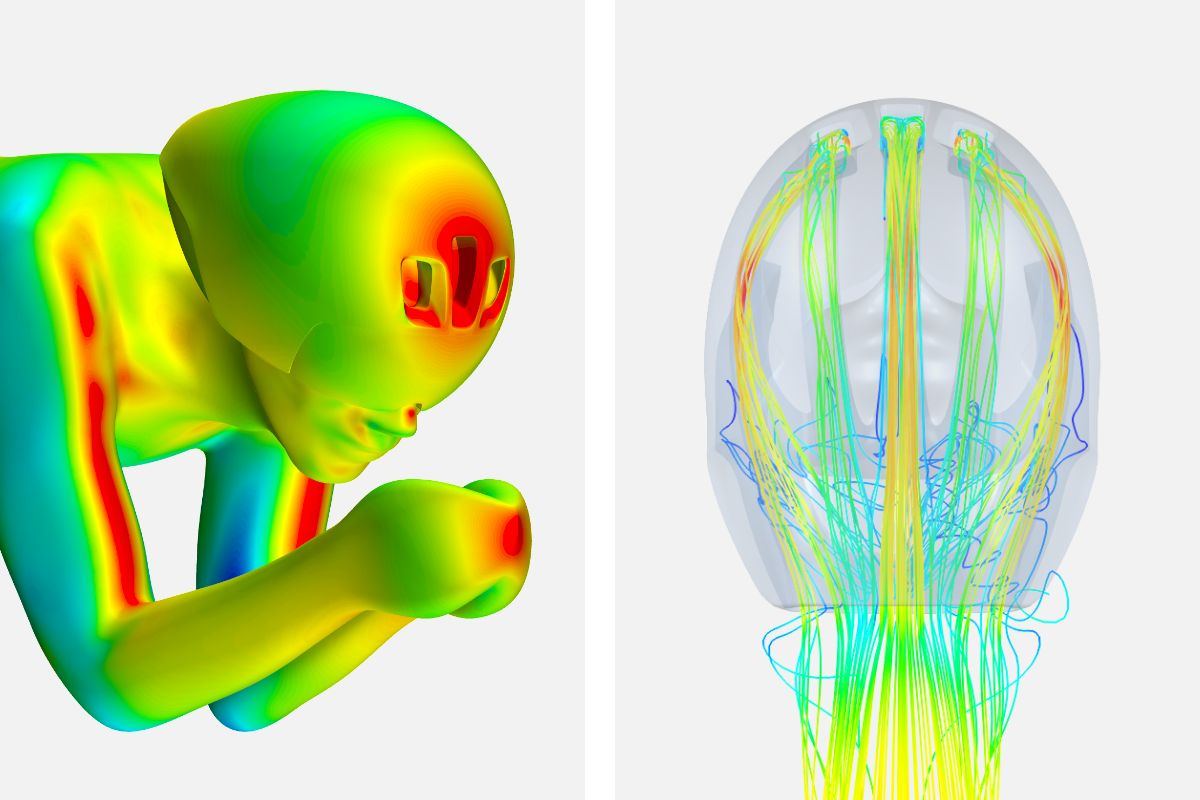 Rachel Hedderman, General Manager of EF Education-TIBCO-SVB, said – "Success in professional racing is built on performance, and we came to POC with some ideas and areas of focus for us in the future, notably how to manage even more heat and how to maximize the team's and rider's potential. The Procen is another example where POC can initiate a new way of thinking, creating products with incredible quality and relevance. I know our riders are excited to use it to its full potential."
The Procen has been developed with the same meticulous Computational Fluid Dynamics (CFD) testing and analysis that has gone into making POC's established Tempor and Cerebel time-trial helmets, both of which were used to provide the comparative analysis and benchmark for the Procen. To gain even more insight into each rider and their specific time trial position, EF Pro Cycling's performance teams 3D body scanned numerous riders to create an additional CFD database to fine-tune the rider position and Procen.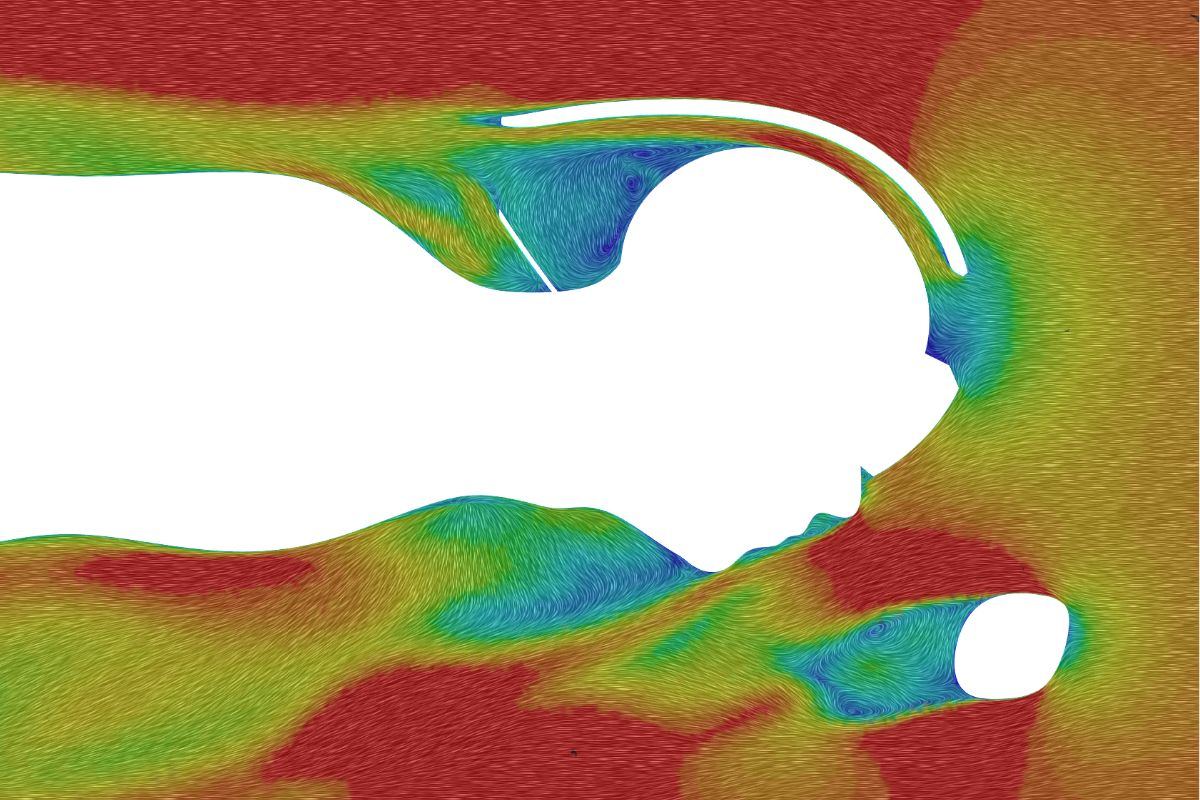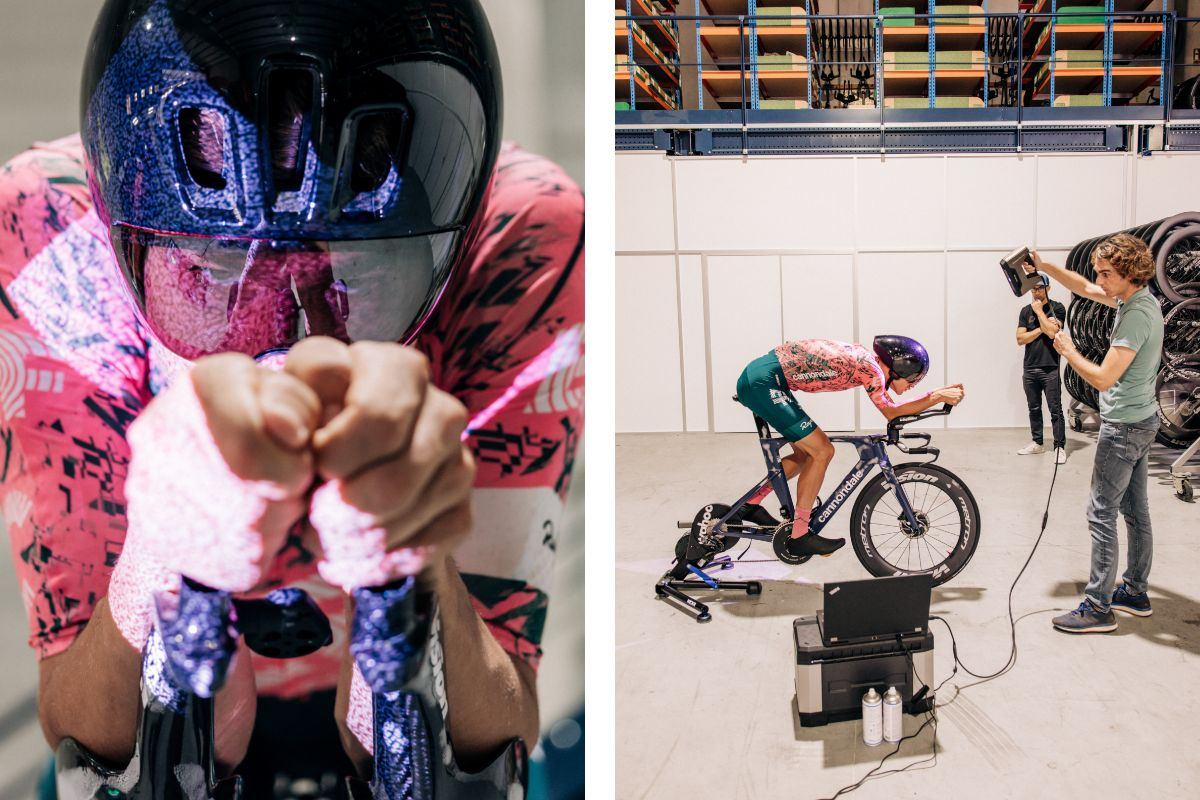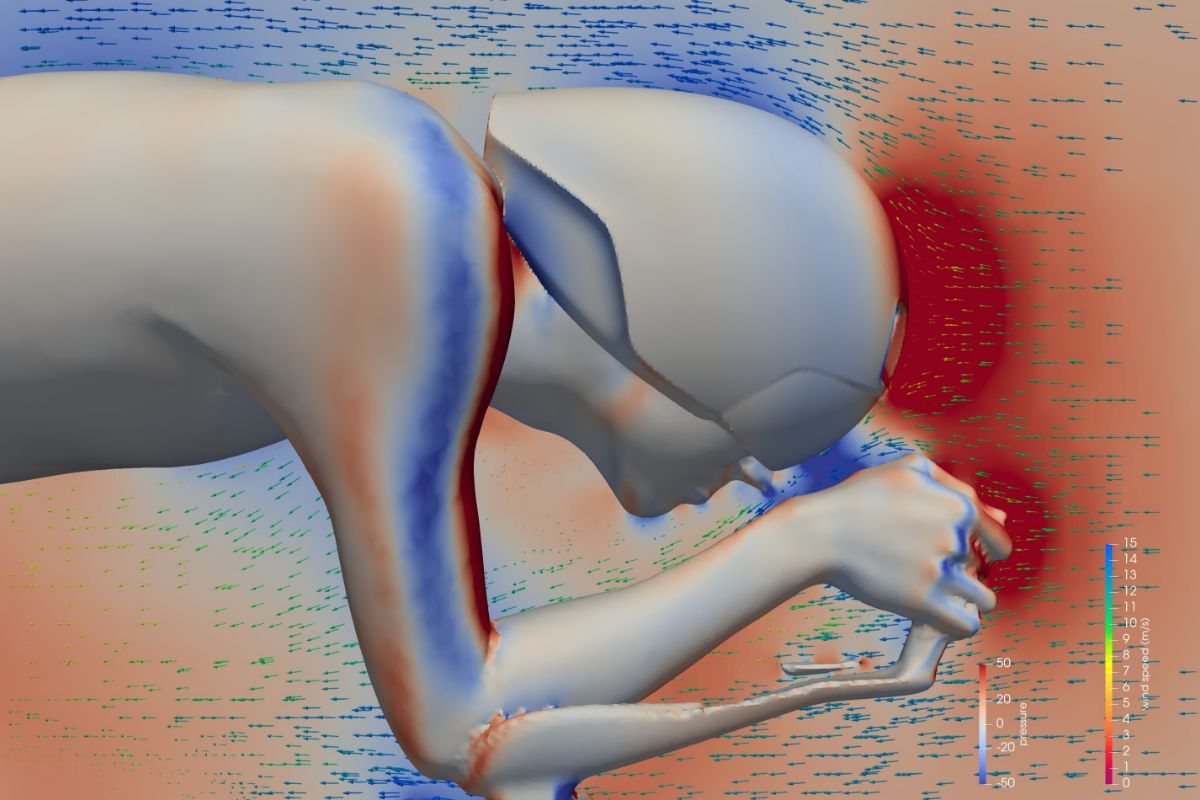 Andreas Klier, Sports and Technical Director, EF Education-EasyPost, said: "We've been partners with POC since the 2014 season, and their innovation and support of the team have been critical in many of our achievements. Together we wanted to take another leap forward as we know optimized aerodynamics and cooling will improve performance for every rider, regardless of what kind of time trial rider they are. And with the Procen, POC has created a real 'Goldilocks' time-trial helmet that will benefit the vast majority of our riders."
Airflow
A precise shape manages residual air traveling over and around the helmet, particularly the trailing edge, which is optimized to reduce turbulence and meet the air flowing through the helmet. This maintains linear airflow off the helmet and rider, improving the rider's overall aerodynamic performance. 
Adjustable lens
In addition to the ventilation and aerodynamic performance, the Procen also utilizes a new and innovative 2-position lens system which allows a rider always have crisp vision and overcome any lens fogging on the start ramp. The Clarity lens can sit around 10mm from the helmet to ensure air can move naturally before being pressed into place before the time starts. Thanks to an innovative temple design, the visor lens is fully detachable and will also break away from the helmet in a crash.
Comfort
The importance of clear vision when riding time trials is fundamental to safety, especially to see and react to the course with sufficient time. Likewise, comfort and fit play an essential role in maintaining focus. Procen's whole-head adjustment system makes it easy for every rider to find a secure fit, ensuring optimum protection.
Magnus Gustafsson, POC added: "Our Aero initiative is driven by science, our innovations and our open-minded Swedish attitude, to optimize a rider's safety and performance. The Procen is the latest result of our approach; an incredibly high-performance helmet with a supreme cooling effect over the whole head, perfect for intense time-trials, especially in the heat or long sustained efforts."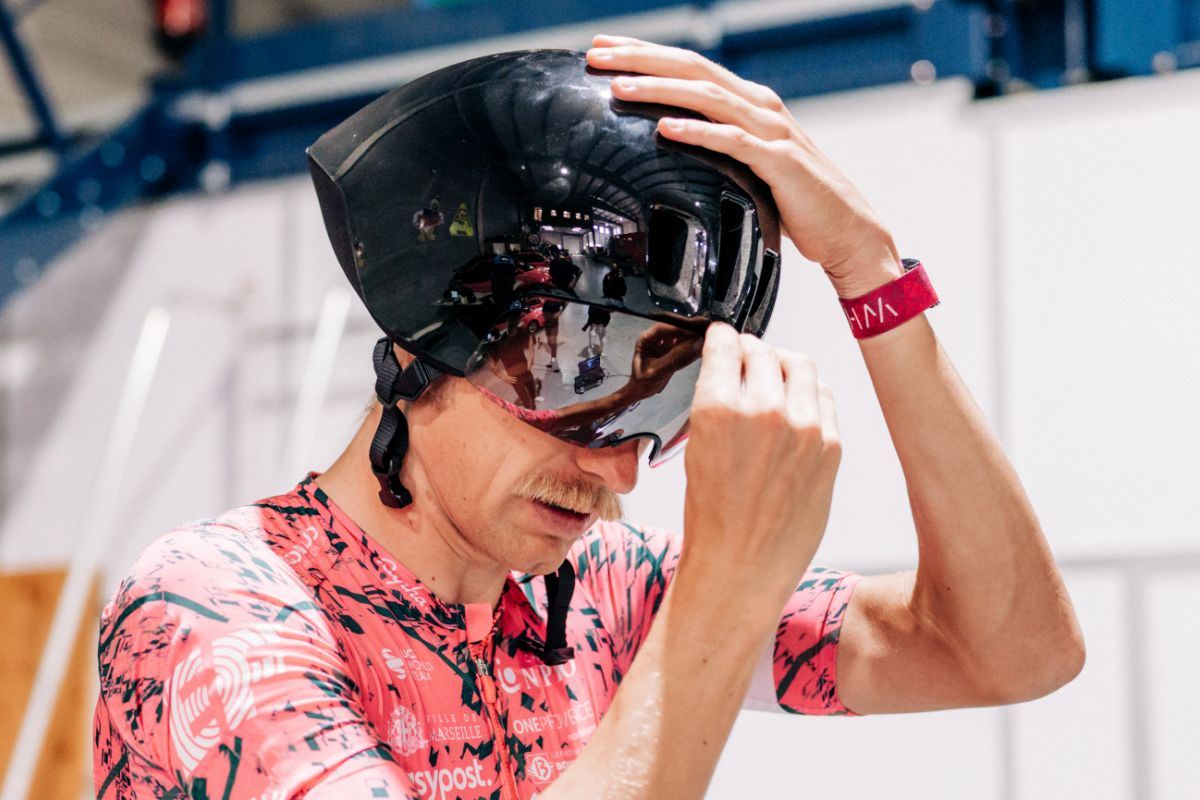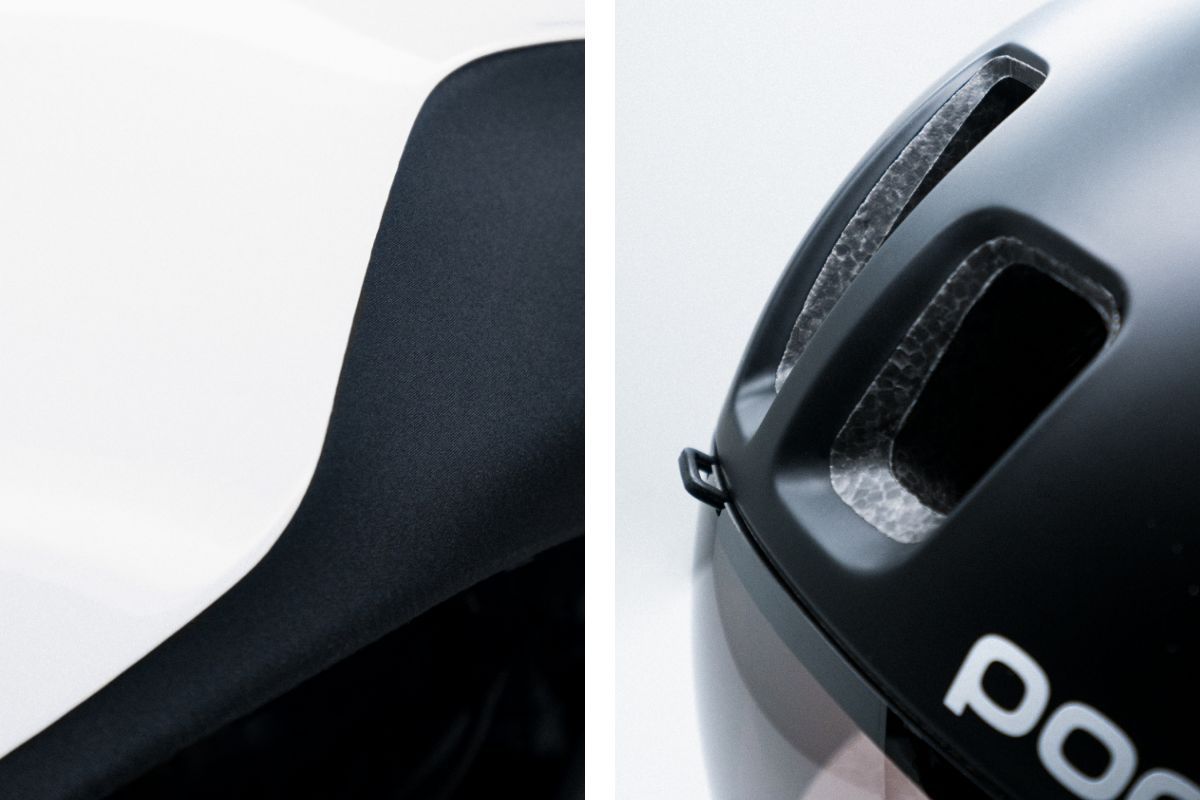 Further details 
USP's
- CFD (Computational Fluid Dynamics) tested for optimum aero efficiency.
- Track-tested ventilation for optimum comfort.
- Venturi-inspired airflow improves cooling.
- Distinct trailing edge pushes air away from shoulders.
- Detachable breakaway visor.
- Lens start position function prevents fogging.
- Lightweight adjustable fit system.
Safety certification
Combined certification - EN 1078/CPSC/AS/NZS 2063
Sizes
Medium (54-60) – with fit pads included to fine tune individual sizing
Availability
Available in September in selected retail stores and online.
Colours
Hydrogen White, Uranium Black Matt 
Price
EUR 400,00 / CHF 499,00
---
About EF Education-EasyPost
Explore the world of professional bike racing with EF Education-Easypost. We are an international team of free spirits and mavericks, with riders and staff from more than 20 countries. Our team was founded on the belief in ethical competition and providing fans with a team to believe in. In 2018, EF Education First entered cycling as team owner to help spread its mission of "opening the world through education." From the alt-Tour to the Tour de France, we work together to race with freedom and integrity and show people they are capable of extraordinary things.
About EF Education-TIBCO-SVB
We are a UCI Women's WorldTour team that provides a platform for female cyclists to reach their full potential. Founded in 2004, we are the longest running professional women's cycling team in North America. Composed of 16 riders from eight countries, we are focused on the development of our riders. Beyond race results, our original mission to help women reach their goals in a healthy and supportive environment remains central to who we are, and where we're going. Join us.
About POC
POC, a leading manufacturer of helmets, eyewear, protection and apparel, has been awarded more than 70 international safety, design, and innovation awards. Founded in 2005 in Sweden, POC's mission is to protect lives and reduce the consequences of accidents for athletes and anyone inspired to be one.
​www.pocsports.com
---
Notes to Editors
Assets
All assets are available: 
Product page
http://www.pocsports.com/products/procen
Photos by
Tests
Would you like to test a product editorially? Don't hesitate to let us know here: https://forms.gle/Rx1TB8WbBu6gTf1B9 Please specify in case you have deadlines. We'll send the products out upon availability.
---
Do not hesitate to contact us if you have any questions: ​