POC launches the Myelin – designed to be deconstructed
POC launches the Myelin, a brand-new and award-winning helmet that is focused on protecting our planet's resources as well as cyclists.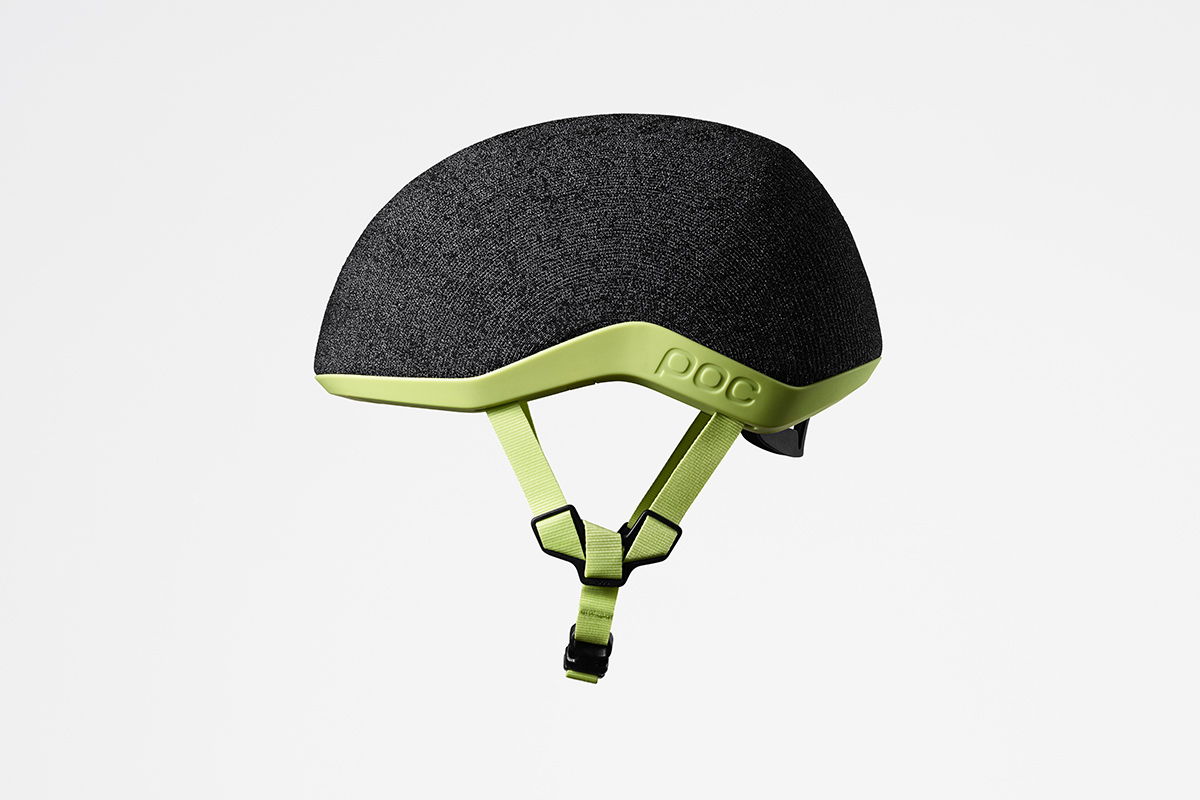 The Myelin is POC's first helmet which has been constructed with 50% recycled material and where each component has been designed for recycling at the end of its life. At first glance it may look like a regular cycling helmet, but behind the Myelin's clean look hides a host of advanced technical and design details, such as the innovative use of a fabric weave shell, no use of adhesives and a design for deconstruction, which allows the helmet to be separated into individual pieces at the end of its life.
Commenting on the Myelin, Claes Nellestam, Senior Designer, POC, said – "We wanted to question the idea that safety and sustainability could not obviously co-exist in a helmet. As a protection company our first priority is the safety of riders, but we also place on ourselves an obligation to use our planet's resources respectfully. So, we wanted to challenge the conventional way of creating a helmet, in particular by starting with recycled materials, how it is manufactured and how it can be deconstructed so as to allow for all the materials to be used again. We are immensely proud of the Myelin as it points to a world where resource use and protection merge naturally and provide even more reasons to ride a bike, which will help us all contribute to better and healthier lives."
The Myelin is a helmet designed for all cyclists, especially with everyday use and commuting in mind. The ability to simply deconstruct the helmet is achieved thanks to an innovative design and construction.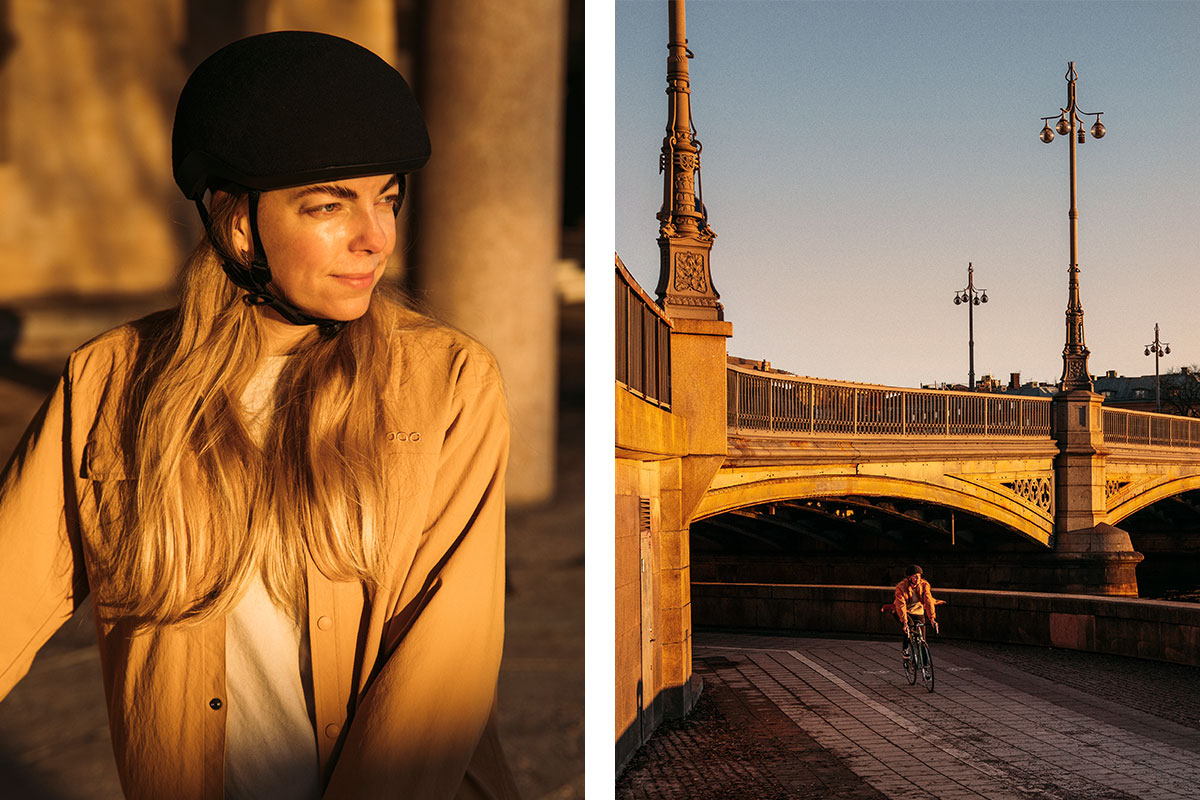 Half of the materials used in the Myelin are recycled, and are secured together with strategically placed fasteners and a unique recycled fabric weave shell, eliminating the need for adhesives and laminated materials. This allows for the separation of individual pieces of material at the end of the helmet's life. Once these fasteners are cut the helmet deconstructs into its constituent parts. Importantly it has been designed for deconstruction by anyone, simply, with the use of tools available in most homes.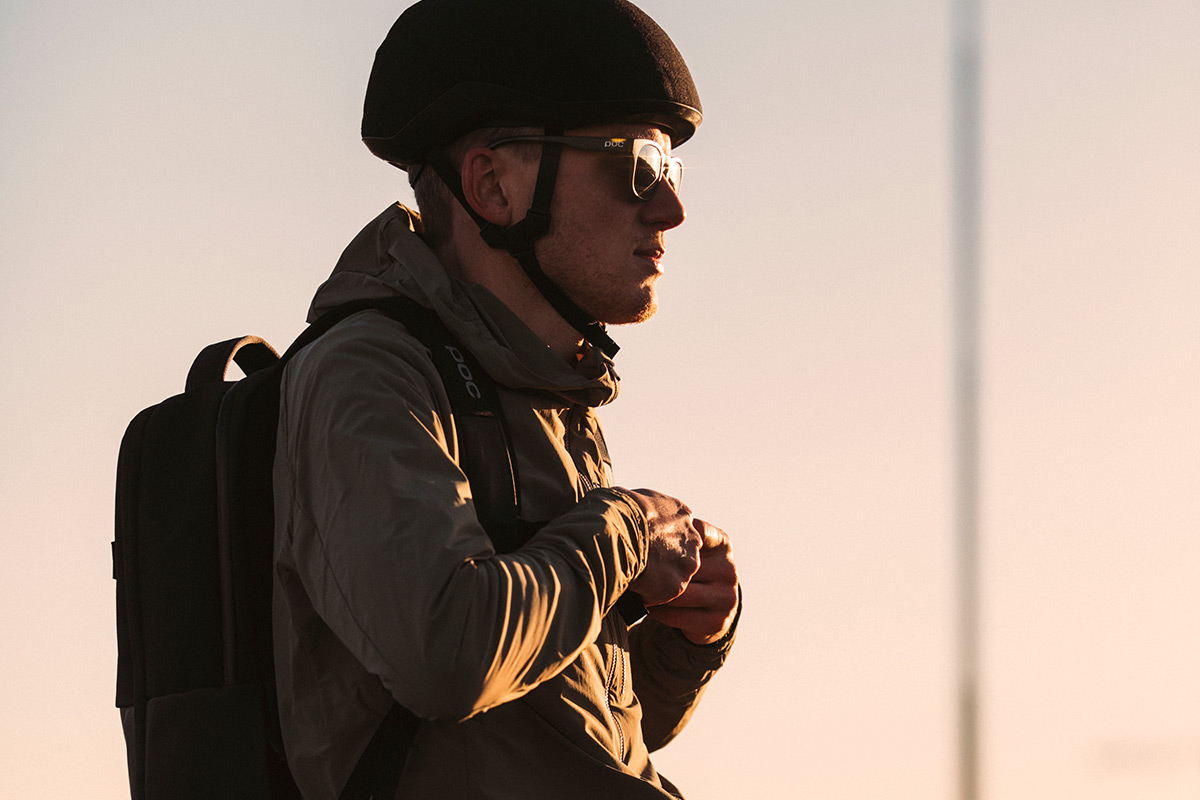 A perfect illustration of the novel approach to allow the pieces to be separated individually is the new fit system, which is inspired by the snap fit systems seen in baseball caps. It allows riders to fine-tune the helmet fit very simply and as often as needed. In addition, the straps are made in a single piece that crosses the entire helmet to keep everything secure, instead of using anchors moulded in the EPS. ​
The Myelin is a big idea; it is also a wonderful illustration of POC's 'Whole Helmet Concept™' where each component and part of the helmet has been designed in a way to enhance the whole. In Myelin's case the idea is to use our planet's resources respectfully, to take inspiration from a circular economy approach and to lead from the front with new ideas and innovations.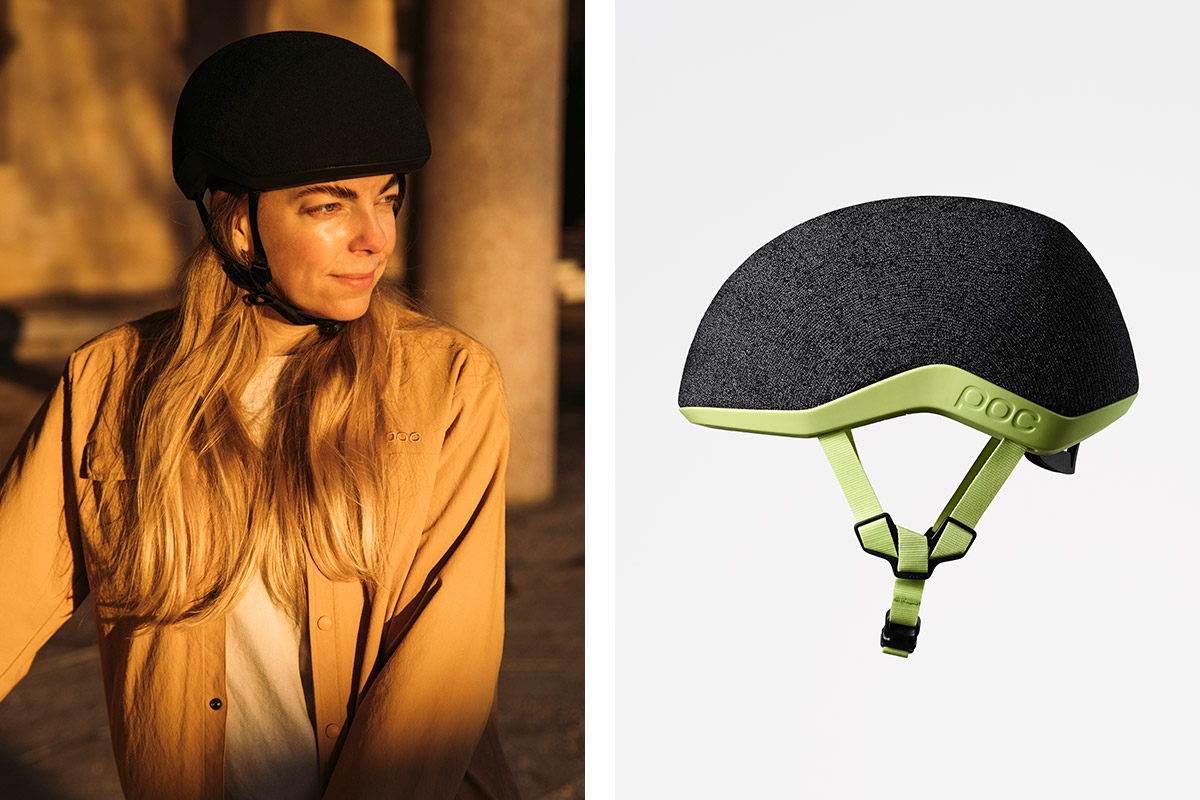 "POC's Sustainability Manager, Marie Sjöström, added - "We want to provide the highest level of protection to cyclists and our natural resources. By adopting a resource-efficient bio-circular perspective we have clear ideas on what resources are needed to fill the function of our products, choosing preferred materials such as recycled or bio-based. But also choosing materials that will maximize the product's durability, lifetime and recyclability. Our goal is to keep improving, but we also want to show what is possible and lead the way in helping us all use resources in the best way possible."
The Myelin is an important step forward, but there is a lot to continue to do and POC's ambition is to transfer as much of its research and testing in sustainable-resource use into more products over time. The principle is to have the highest level of safety and protection whilst looking to minimize as much of the negative impact as possible.
In developing the Myelin, POC has presented a view of what is possible. Creating products that can be designed with resource efficiency and durability in mind, inspiring all to see the potential ahead.
---
Myelin product details
Designed to be deconstructed, the Myelin is highly advanced yet cuts out complexity in order to minimize its impact on our planet's resources.
Recycled materials
50% of the materials used in the Myelin are recycled.
Cap: Recycled Polyester 
Bottom ring: Recycled Nylon 
Straps: Recycled Polyester 
Pads: Recycled Polyester 
Total %: 50 
Designed to be deconstructed ​
The helmet can be easily separated into its constituent parts for recycling at end of life.
EPS Liner
A lightweightEPS liner gives optimized protection
Recycled Fabric shell
An outer shell in recycled fabric enables a laminate-free construction.
Glue-free construction
Developed with as few different materials and pieces as possible, the helmet's materials and unique design hold each other securely in place.
Snap adjuster
A simple snap adjuster combines with elastic sections in the straps to provide a secure fit that can be left untouched when putting on or taking off the helmet.
Embossed logo
An embossed logo eliminates the need for printed logos or the use of other materials.
Ventilation
A network of holes in the top of the helmet allow heat to escape.
Weight – size M = 340g
Certified - EN 1078, CPSC 12.03, AS/NZS 2063
Preis 100 Euro | 129 CHF
Verfügbar ab Sommer 2022
---
Assets
All assets are available here
More Spring/Summer 2022 products and details: https://press.dani-o.com/en/category/poc
Tests
Would you like to test a product editorially? Don't hesitate to let us know here: https://danio.typeform.com/to/hBhPBv Please specify in case you have deadlines. We'll send the products out upon availability.
More new POC products: https://press.dani-o.com/en/category/poc
---
About POC
POC, a leading manufacturer of helmets, eyewear, body armor and apparel, has been awarded more than 60 international safety, design, and innovation awards. Founded in 2005 in Sweden, POC's mission is to 'protect lives and reduce the consequences of accidents for athletes and anyone inspired to be one'. www.pocsports.com
---
Do not hesitate to contact us if you have any questions:
POC Marketing / Paid Media Contact Europe:
Marcel Piermayr Marketing Manager Europe, POC ​
​[email protected]
​Mobile: +43 650 6810271