POC launches the Omne Eternal – the world's first self-powered helmet with endless energy
POC is proud to introduce the Omne Eternal, the world's first self-powered cycling helmet which integrates Powerfoyle, an innovative light-harvesting material, which can convert any light source, indoor or outdoor, into electrical power.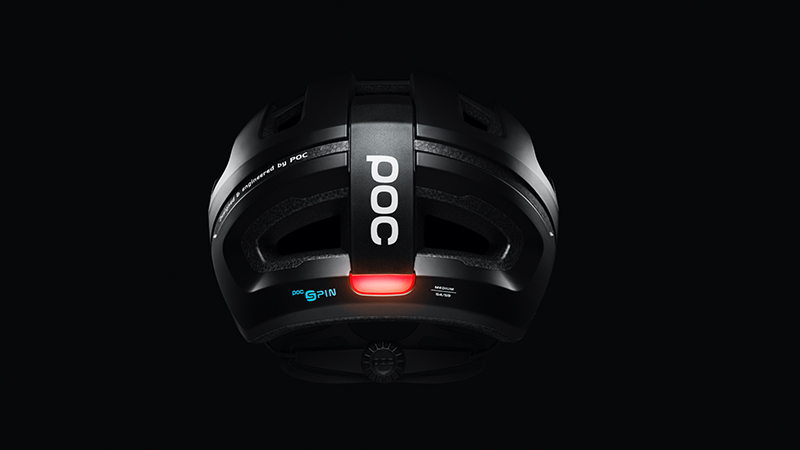 To enhance a rider's safety on the road, the Omne Eternal features an automatic and self-powered light, which never needs charging with a cable or activation from an on or off switch. Safety and light from clean, endless energy.
Commenting on the release of the Omne Eternal, POC CEO, Jonas Sjögren, said – "Safety and innovation are at the very center of POC's approach. We can all see the very positive shift towards cycling for transport, health and recreation, but with that change comes the well-documented safety worries and risks that cyclists feel when sharing the road. The Omne Eternal may be a world's first, featuring groundbreaking solar cell technology, but our focus has been to provide riders with enhanced safety and a seamless user experience. Simply placing the helmet on the head will automatically activate the technology, enhancing safety without ever needing to think about it. And it supports all our efforts towards a more sustainable environment."
The user's experience is designed to be seamless, but as is often the case, the technology behind such innovations is highly complex. POC and Exeger, the innovator and manufacturer of Powerfoyle, have been working closely since 2019 to build and test a variety of systems that have resulted in the Omne Eternal, which to most users will look much the same as any other helmet.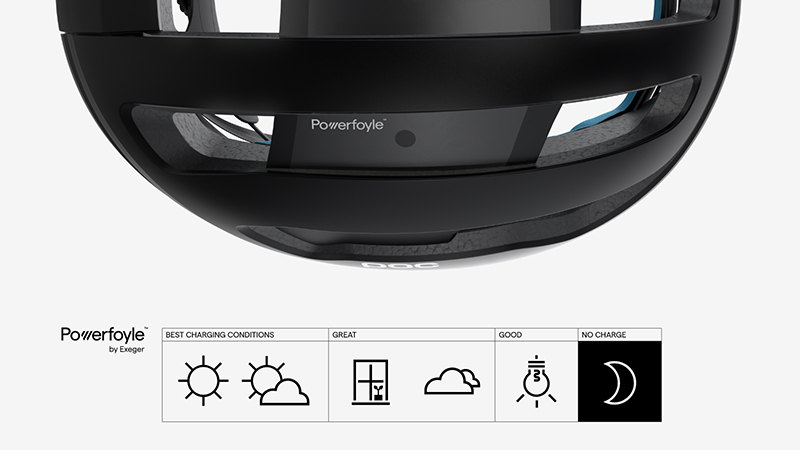 Exeger CEO, Giovanni Fili, added, "POC is known for its open-minded and innovative approach to safety and is rightly recognized as the leader in the field. Exeger has over the past decade developed the new generation of fully customizable, durable and sustainable solar cells, creating what others deemed impossible – an innovation with the potential to deliver clean endless energy and to re-define the energy from light. Our long-term partnership with POC is as natural as the light we harvest and we are incredibly excited to be part of the release of the Omne Eternal, which represents a new era of smart helmets to enhance safety for any rider, anywhere in the world.
The unique characteristics of Powerfoyle, is that it allows for seamless integration without compromising design and aesthetics. Powerfoyle harnesses all types of light energy, converting it to electrical energy in an environmentally friendly way.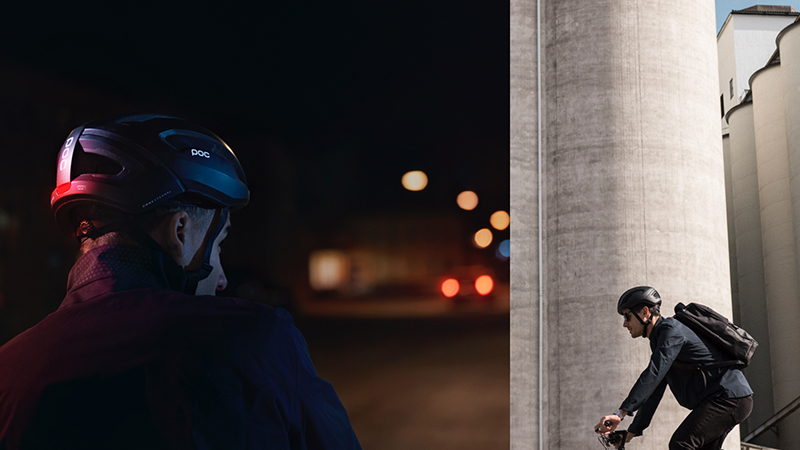 POC CEO, Jonas Sjögren, continued – "Our 'Whole helmet concept™' illustrates that in today's world a helmet can, and should, do significantly more than manage impacts. By integrating digital solutions we can protect a user before, during and after an accident. Integrating Powerfoyle opens a world of new opportunities, creating helmets with an endless power source is the key to unlocking new ideas and innovations which have the potential to revolutionize safety."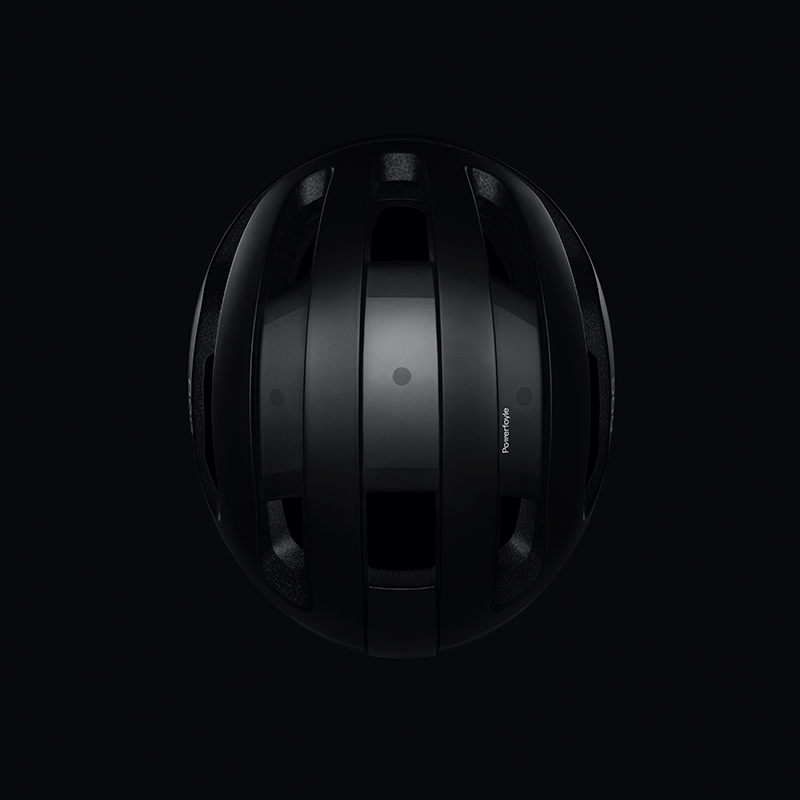 ---
Notes to editors
The Omne Eternal will be available online from June 2021 on pocsports.com.
​https://www.pocsports.com/collections/cycling-helmets/products/omne-eternal
About POC
A leading manufacturer of helmets, eyewear, body armor and apparel, POC was founded in 2005 in Sweden, with a strong mission to 'protect lives and reduce the consequences of accidents for athletes and anyone inspired to be one', and has received over 60 international awards for technology, innovation and design, including the prestigious Bike industry 'Brand of the Year' award. ​ www.pocsports.com
About Exeger
Exeger is a deep tech company manufacturing a carbon positive material that converts light energy to electrical energy. It enhances any product in both natural and artificial light with an integrated power source. Exeger's vision is of a better world where any surface can be power generating through light. The company's goal is to change the perception of available energy by integrating self-power into everyday devices, the brighter the better. Effortless and endless energy will drive global change into a new age of innovation and sustainability. www.exeger.com
POC's Whole Helmet Concept™
Advances in science and research consistently reveal the brain's awe-inspiring complexity and role in shaping who we are. It is central to our wellbeing, it makes us unique, it drives us, but it is also delicate, fragile and needs protecting. It hurts when you break a bone, but in most cases, it will heal. 
Damage the brain and the outcome is altogether less certain. That is why we created our unique whole helmet concept™ to development and testing, where each feature, component, shape and material is designed specifically to work together.
The whole is greater than the sum of its parts and our Whole helmet concept™ with innovative materials, integrated electronics and rider optimized details is designed to work long before, during and after an impact is felt so we can enhance safety and protect any user.
---
Press release for download:
POC_Omne Eternal_EN.docx
DOCX - 25 Kb
Download
Further image material and an explanatory video:
https://celum.pocsports.com/smartViews/view?view=OmneEternalSPIN
Royalty free images to download directly– © POC:
Please feel free to contact us at any time: