POC RELEASE TEAM AMANI EDITION HELMETS AND EYEWEAR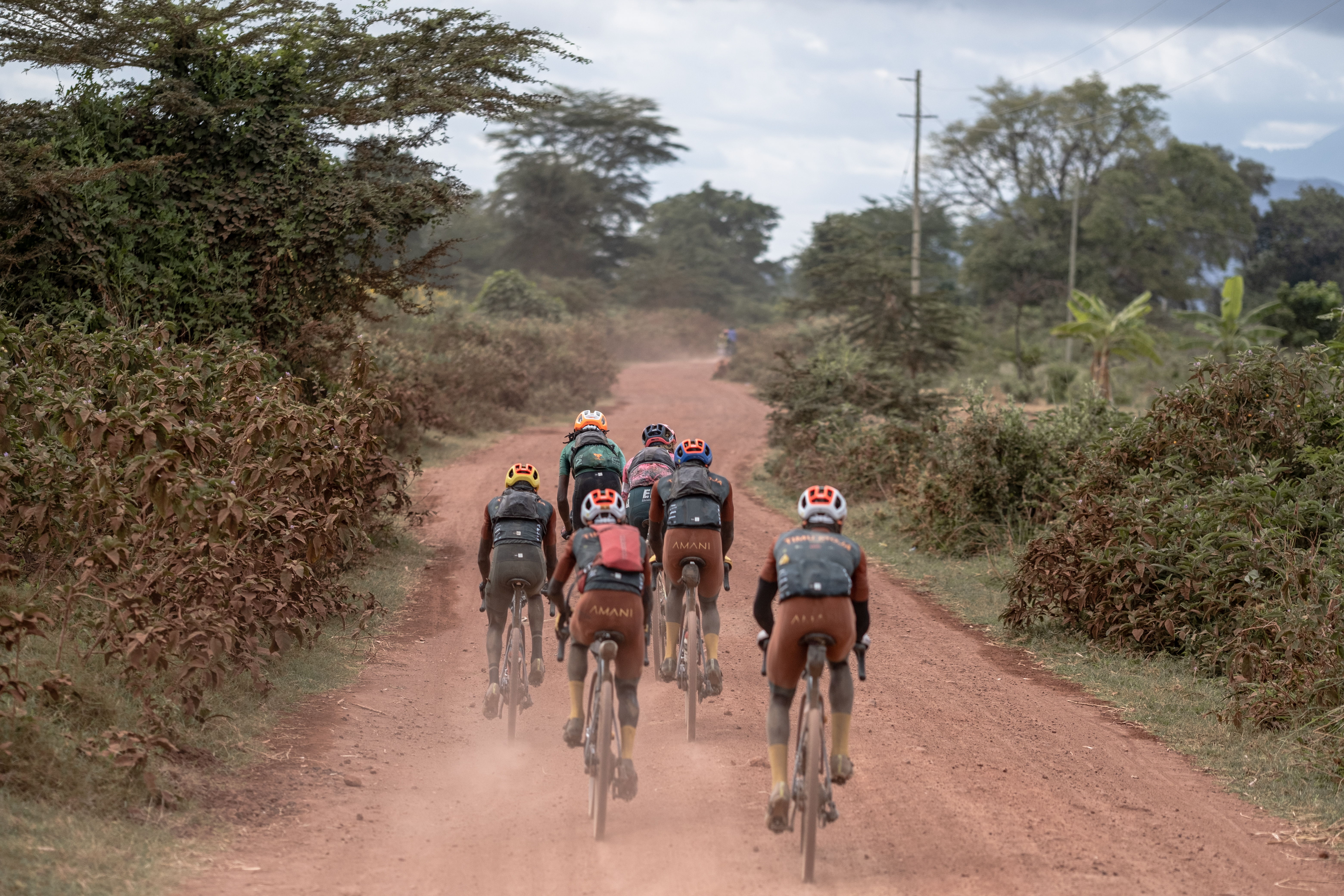 POC and Team AMANI are proud to release a limited-edition collection of helmets and eyewear. Designed in conjunction with the Team AMANI riders it's a collection which will go towards supporting increased access to cycling and racing in East Africa and on the international stage.
The entire AMANI team and partners are still coming to terms with the recent tragic loss of team captain, Sule Kangangi, but have decided to continue with the release as the collection represents ongoing inspiration to those wishing to support the project. The release is also in respect to Sule, who was an instrumental part of the design process and who was excited to share it with the world.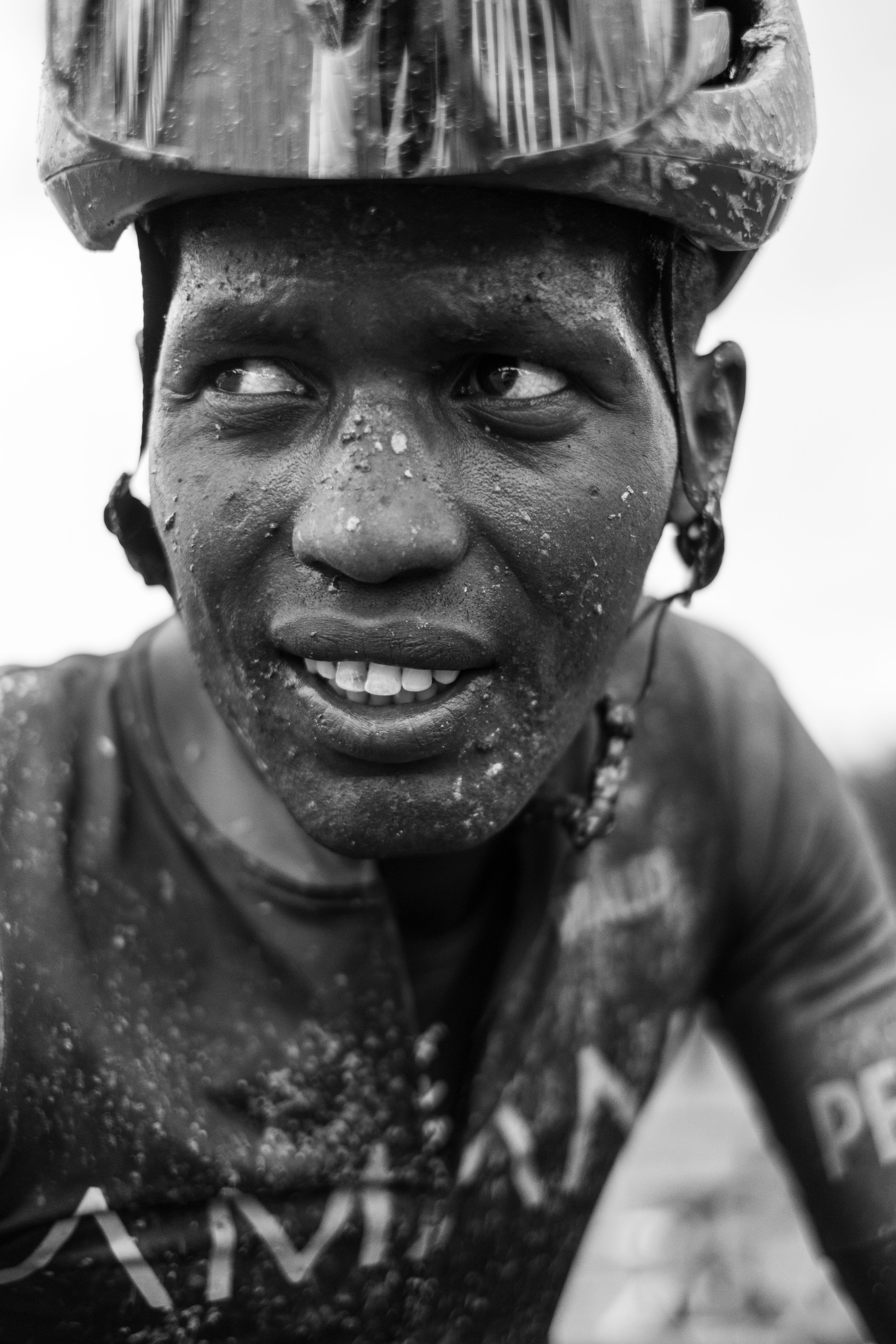 Mikel Delagrange, Team AMANI Manager: "Our AMANI team helmets and eyewear are very special and represent much more than performance or protection. Along with the team, Sule was at the heart of the design which was created to give the team a consistency and still offer each rider a uniqueness and ability to fly their national flag. We have been racing in them for some time and take great pride in what they stand for. And now, on top of that, they are a connection to Sule that we want to share with everyone as we know he would be overjoyed seeing our team supported and our helmets and eyewear ridden all around the globe."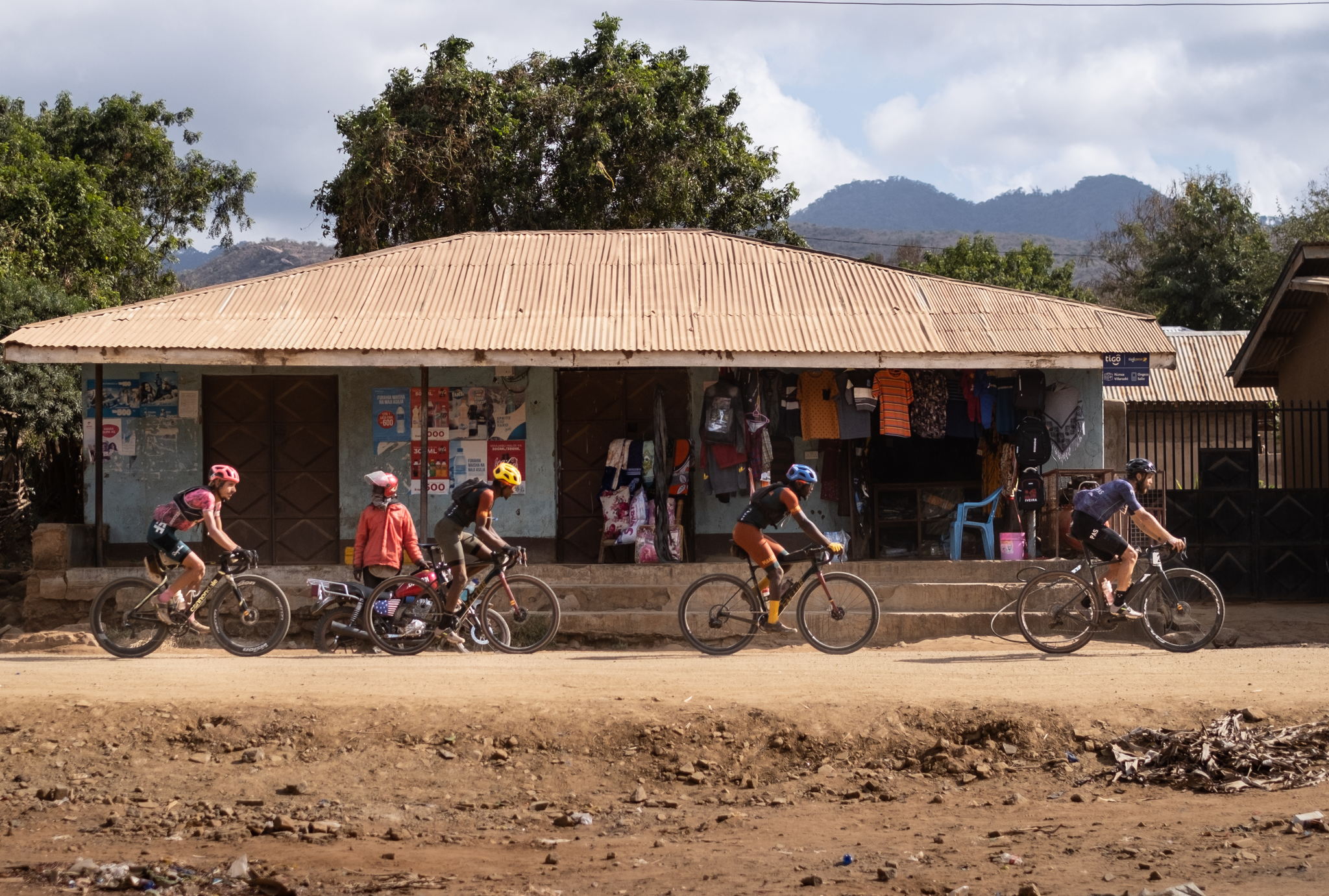 "We are incredibly proud to support Team AMANI. They epitomize a spirit and approach to cycling that we should all embrace. We know that not all kilometers are equal, but opportunity should be, and we can all play a part in trying to level the playing field. The recent tragic events have knocked us all backwards, and it is incredibly hard for everyone involved, but Sule would tell us that our work breaking down the barriers, supporting the team and raising awareness for the project is only just beginning and we should not stop. And we won't." , adds Jonas Sjögren, CEO von POC hinzu.
THE TEAM AMANI COLLECTION
The collection of helmets and eyewear have been designed with the Team AMANI riders and has already been raced in the various events this season, such as the Migration Gravel Race. The helmets come in a variety colors and will be delivered with decals of the flags of Kenya, Rwanda and Uganda, which are the home countries for the AMANI team riders.
Sitting down together POC and Team AMANI considered a single color for the team, but quickly realized that a single color would not convey the uniqueness, character and passion of the riders and the team. So, in the end the decision was left to the riders to choose their preferred color, and which could then be personalized further with their national flag. The team logos and orange tie the helmets together as Team AMANI, but each helmet is designed to convey the individual perspective of each rider.
It was a team driven decision that also inspired the choice of colors and designs for the Aspire Clarity eyewear, as each rider chose their own colors and what worked best for them. The end result is a collection created with the riders that has a consistency and diversity that perfectly sums up Team AMANI.
The collection is made up of Ventral Air helmets and Aspire eyewear and will be available exclusively online at POCsports.com from Thursday 15thSeptember. All proceeds from the limited-edition collection will go towards the continued support of the AMANI project and team, to support East African riders and give them the opportunities to race and show the world their talent on a level playing field.
---
Product Details
Ventral Air MIPS Amani Ed
Verfügbare Farben ​ ​
​Sulphite Yellow/Fluorescent Orange
​Moldanite Green/Fluorescent Orange
​Prismane Red/Fluorescent Orange
​Natrium Blue/Fluorescent Orange
​Uranium Black/Fluorescent Orange
​Hydrogen White/Fluorescent Orange
Sizes S/M/L | Certification ​ CE zertifiziert | Price ​ ​ €260
Aspire Amani Ed
Verfügbare Farben ​
​Fluorescent Orange Transparent/Clarity Trail Silver
​Moldanite Green/Fluorescent Orange/Clarity Trail Silver
​Natrium Blue/Fluorescent Orange/Clarity Trail Silver
​Prismane Red/Fluorescent Orange/Clarity Trail Silver
​Sulphite Yellow/Fluorescent Orange/Clarity Trail Silver
Price ​ ​ ​ €199
---
NOTES TO EDITORS
Assets
​All assets are available HERE
​​
​Decals
​The helmet is delivered with decals representing the national flags of Kenya, Rwanda and Uganda. It also includes a US and Australian flag which are included to highlight the positive contributions of Mikel Delagrange (AMANI team manager) and Lachlan Morton (Pro rider and longtime supporter of the project).
​​
​About AMANI
​The AMANI Team is part of the AMANI project which brings together initiatives aimed at enhancing inclusivity in cycling and creating opportunities for riders based in Africa.
www.teamamani.com
​​
​POC and Team AMANI
​POC and Team AMANI have been longtime partners in the Amani project, and since 2019 have been working together to bring greater racing opportunities to African cyclists and to level the international cycling field.
Contact Team Amani
​Mikel Delagrange
​Team AMANI ​
​+41 793618002
About POC
​A leading manufacturer of snow sports and cycling helmets, eyewear, protection and apparel, POC was founded in 2005 in Sweden, with a strong mission to 'protect lives and reduce the consequences of accidents for athletes and anyone inspired to be one', and has received over 70 international awards for technology, innovation and design.. www.pocsports.com