POC unveil Jeremy Jones and POW collection
Based on the foundations laid in a decade long partnership, POC are releasing a Jeremy Jones and Protect Our Winters (POW) collaboration collection which supports positive action for environmental change by contributing 10% of all proceeds directly to POW's work.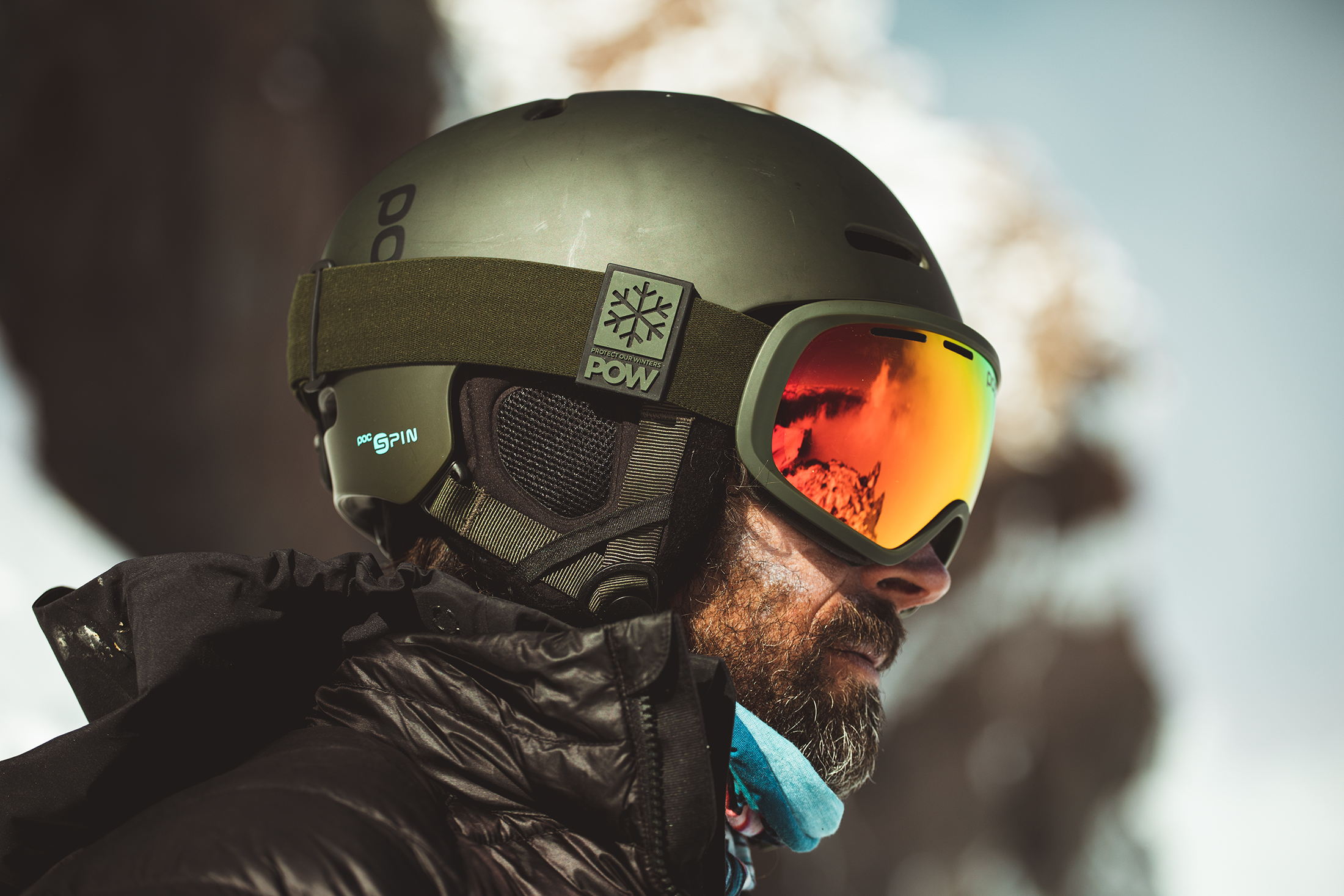 More than a decade after he founded Protect Our Winters, Jeremy Jones, the ten-time Big Mountain Rider of the Year is more aware than ever of our need for advocacy and our collective responsibility to make our voices heard, be it through turning out to vote in elections or making changes to our lifestyle.
Jeremy Jones, Snowboarder and Protect Our Winters founder, said, 'Seeing the effects of climate change on the mountains and communities is heartbreaking. We can all see the change that is taking place, but by coming together we can be a force for change, whether that is voting in the next election or contributing to POW's work. POC and I have been working closely for over a decade, and with POW I am excited that we are offering even more ways to engage and support.'
The new Fornix and Fovea POW JJ edition has been created to inspire and express an unwavering support towards improving our environment by contributing directly to POW's work in initiating positive change.
Commenting on the collaboration, Jonas Sjogren, CEO, POC said, 'Protection is as natural as the Earth itself. A human response, which can be as simple as holding a child's hand or as complicated as inventing new materials and technology. Safety and protection is deeply rooted in our mission and we know, more than ever, that our planet needs our protection. It has preserved and safeguarded what we hold dear for millennia and protecting it is a challenge we must all face together, hand in hand.'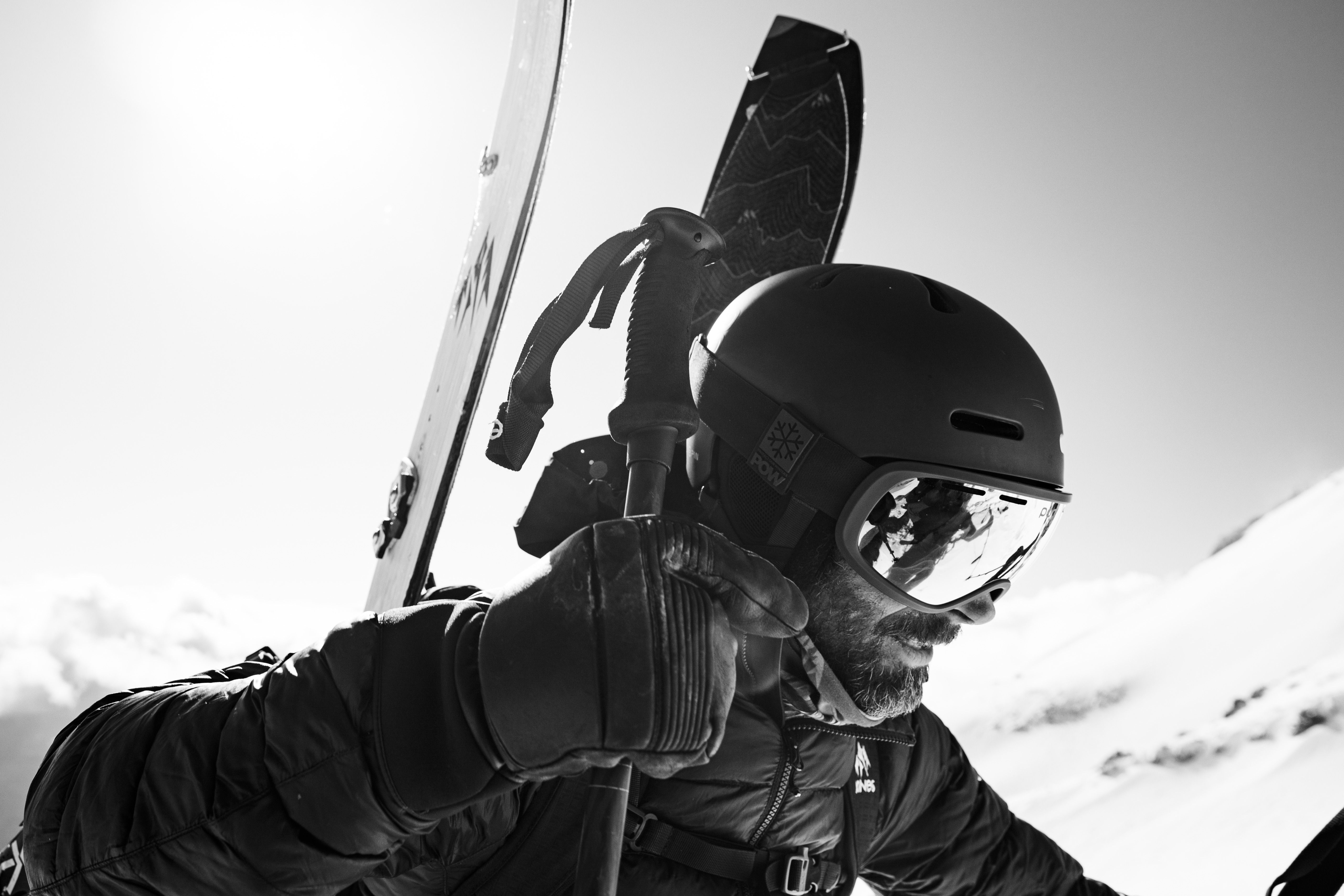 Torrey Udall, Director of Development and Operations, POW, – 'We all have a role to play. A new future is possible and with the visionaries like POC and Jeremy Jones we can be at the vanguard of this enlightenment, where positive actions point to an optimistic, sustainable future which we can create for all. Together we can challenge the world and make a new one.'
---
Collection details
The new Jeremy Jones POW collection consists of the new and updated Fornix SPIN as well as the Fovea Clarity goggle. Both have been designed in collaboration with Jeremy Jones and POW with a bespoke color way and POW logo. For each Jeremy Jones POW product sold POC will contribute 10% of the proceeds to POW to support their essential work in pioneering change.
Fornix SPIN POW JJ
The Fornix helmet has been updated and improved as part of our Whole Helmet Concept™ to further enhance protection whether skiing or snowboarding, on the piste, in the park or the backcountry. 
Very lightweight and well ventilated, the helmet features an optimized liner with an extended PC shell and aramid reinforcements to enhance structural stability and protect against penetration impacts. Designed for a seamless fit with POC goggles, the ventilation channels have also been optimized to ensure goggles do not fog up and impair vision. 
Ventilation and fit is fully adjustable, giving you optimum temperature and fit control whether trekking in the backcountry or skiing on the pistes in deepest winter. The helmet also features our silicone pad technology SPIN (Shearing Pad INSide) and a fixed goggle clip provides extra security.
All-mountain ski and snowboard helmet
Lightweight in-mold construction with PC shell and EPS liner
Extended PC shell covers helmet rim
Adjustable fit system for a personal fit
Highly adjustable ventilation
Aramid bridges for enhanced structural integrity
SPIN (Shearing Pad INside) silicone pad technology
Fixed goggle clip
Vents to allow goggle steam to escape through the helmet
Sizes/ Weight: XS-S 51-54 cm (400g), M-L 55-58 cm (420g), XL- XXL 59-62 cm (440g) Price: 180 €/ 229 CHF
Fovea Clarity POW JJ
Great alone, better together, the Fovea Clarity goggle has been designed to have a seamless fit with POC helmets, ensuring that fit and function are optimized. The Fovea has been designed for all activities on the mountains and Clarity technology, developed together with industry leaders Carl Zeiss, further enhances the optical performance of the Fovea goggle.
Clarity lenses intensify contrast and light and the exclusive Spektris mirror coatings have been developed for different weather conditions: sunny, partly sunny and overcast, giving unparalleled vision in any weather. Combining these lenses with a goggle designed with maximal vertical and peripheral ensures that vision is never interrupted. A soft frame and triple-layer foam ensures a comfortable and secure fit on any face shape, and provides flexibility and comfort in even the coldest conditions.
Price: 180 €/ 229 CHF
https://www.pocsports.com/eu/snow/pow-x-jeremy-jones-edition/
---
POC's Whole Helmet Concept™
Advances in science and research consistently reveal the brain's awe-inspiring complexity and role in shaping who we are. It is central to our wellbeing, it makes us unique, it drives us, but it is also delicate, fragile and needs protecting. It hurts when you break a bone, but in most cases it will heal.
Damage the brain and the outcome is altogether less certain. That is why we created our unique whole helmet concept™ to development and testing, where each feature, component, shape and material is designed specifically to work together.
The whole is greater than the sum of its parts and our whole helmet concept™ which can use innovative materials, integrated electronics and rider optimized details is designed to work long before, during and after an impact is felt so we can enhance safety and protect any user.
---
Royalty free images to download – © POC:
Click and enlarge. ​
Please feel free to contact us at any time:
---
About POC
POC, a leading manufacturer of helmets, eyewear, body armor and apparel, has been awarded more than 60 international safety, design, and innovation awards. Founded in 2005 in Sweden, POC's mission is to 'protect lives and reduce the consequences of accidents for athletes and anyone inspired to be one'. www.pocsports.com
About POW
POW helps passionate outdoor people protect the places and lifestyles they love from climate change. We are a community of athletes, scientists, creatives, and business leaders advancing non-partisan policies that protect our world today and for future generations. protectourwinters.org
About Jeremy Jones
As an accomplished filmmaker, entrepreneur, environmentalist and snowboarding pioneer, Jeremy Jones is widely regarded as one of the most legendary big mountain riders and explorers of all time. In 2007 Jeremy founded Protect Our Winters, a global cause uniting the winter sports community against climate change and was recognized in 2013 as a Champion of Change by President Barack Obama.