POC unveil the Omne Lite and Omne Ultra
POC is proud to release two brand new helmets; the Omne Lite, a new lightweight, performance driven helmet where low weight and comfort are a rider's main focus, and the Omne Ultra, a helmet designed for adventure and exploration, a versatile and creative companion developed to protect a rider's escape beyond paved roads.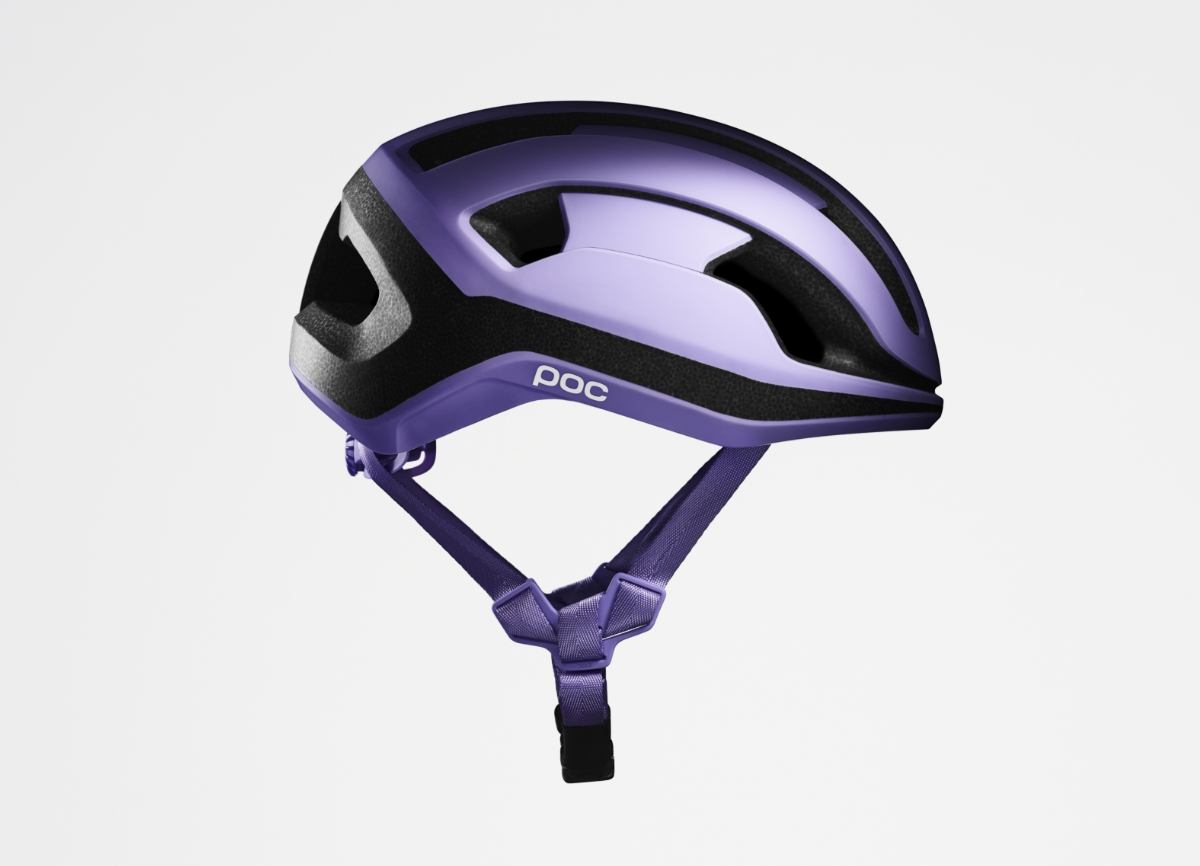 Both helmets have a wealth of innovation and line up seamlessly alongside renowned classics in the current Omne family: the Omne Air; Omne Resistance; POCito Omne; and the Omne Eternal. Both add to the Omne helmet platform, which was developed for enhanced safety, supreme versatility and with the aim to unleash a cyclist's potential.
Oscar Huss, Chief Product Officer, POC said "We set out to inspire and protect all cyclists with the Omne family which have been designed to be complete multi-discipline helmets, with advanced performance and the optimal blend of function and form. And we are proud to release two brand-new versions, Omne Lite and Omne Ultra, which bring new perspectives and options to the ever -growing Omne family."
Omne Lite
Built from award-winning technologies and innovations the Omne Lite is a natural first step towards a greater performance focus for a riderby offering lightweight, optimised protection. Based on the Omne Air platform, the helmet is lighter with more ventilation, which will translate to extra comfort. This is achieved by optimizing thearea covered by the PC shell area to save weight, and the addition of ventilation exhausts to the rear improve airflow through the helmet, supporting enhanced comfort, particularly in hotter conditions.
Oscar Huss, POC's head of product development, added "To deliver on our safety mission our helmets are all developed with our 'whole helmet' safety concept at the center of our design process; using optimized materials and design throughout the helmet. Our 'Omne' helmets are always evolving and have been created to the optimal balance of weight, ventilation, comfort and fit. And with their incredible versatility they are tuned to support a variety of riders and riding needs."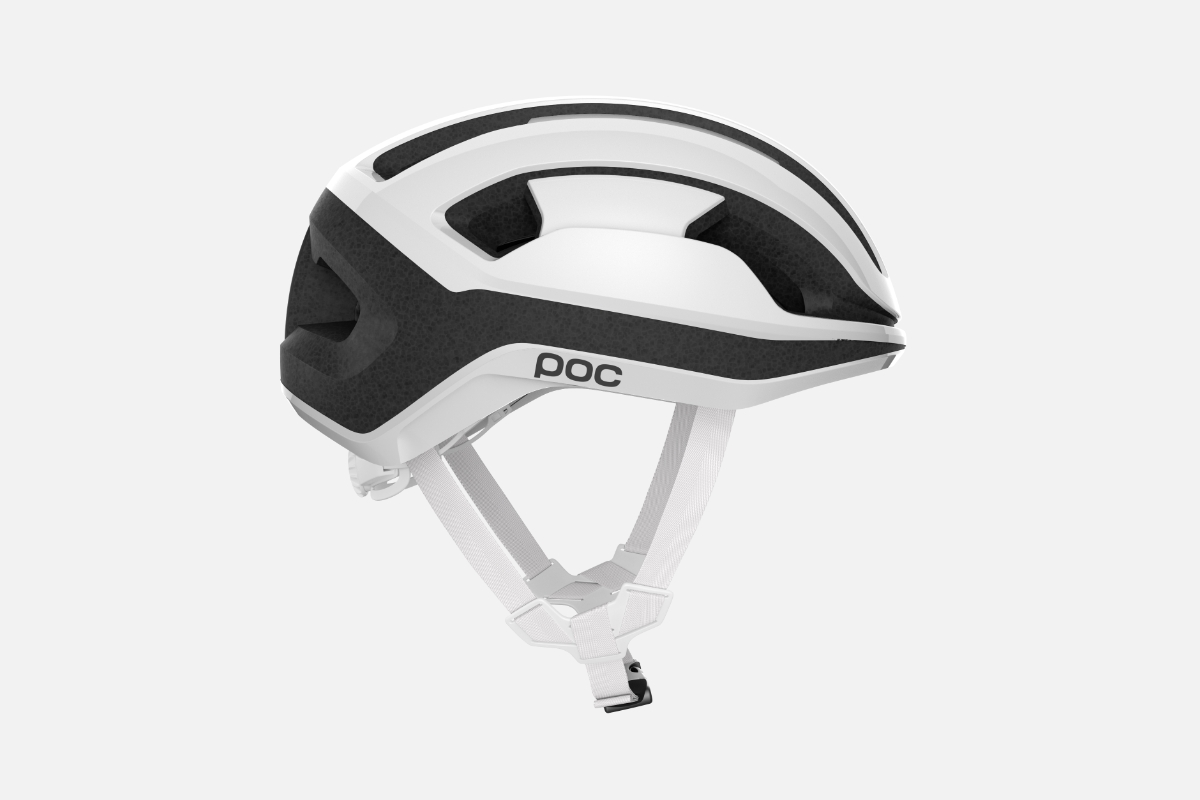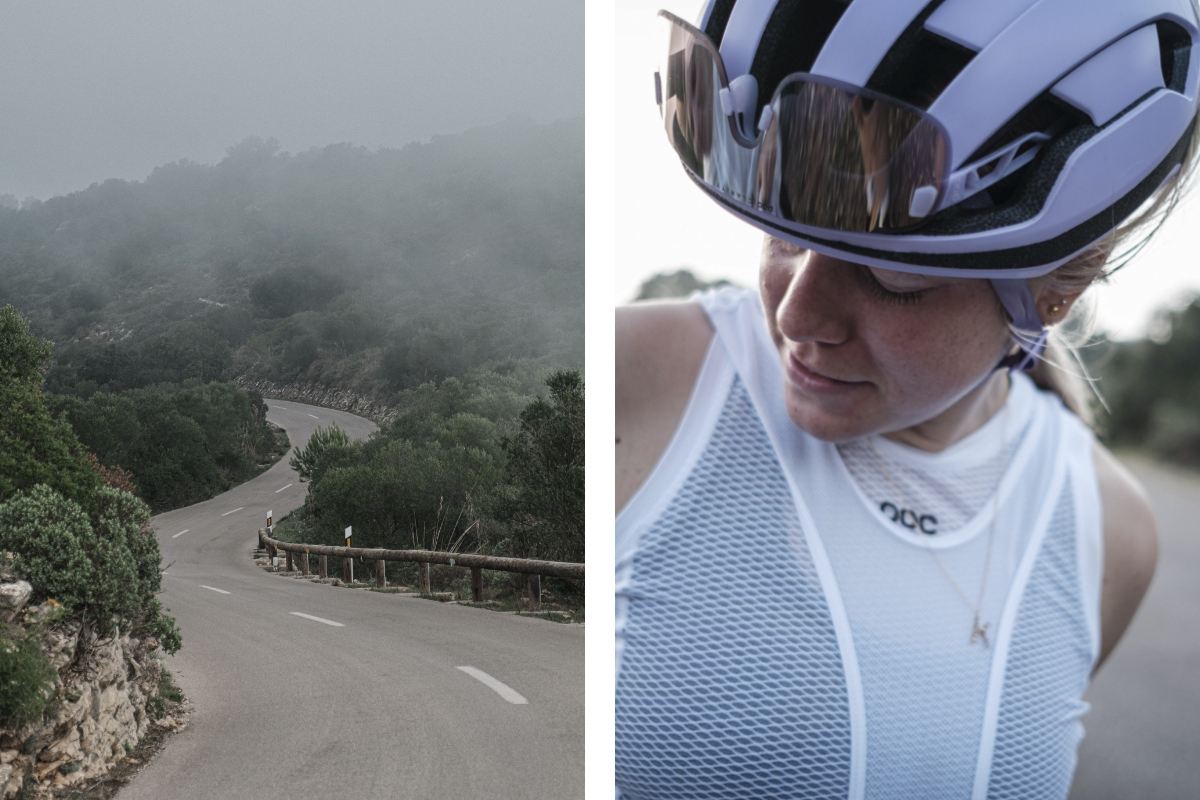 The Omne Ultra
The Omne Ultra is something different. Designed to provide enhanced personalization and inspiration for those extended adventures on your bike. The Omne Ultra embodies the spirit of cycling, to make your own decisions, finding your own path and creating an individual perspective. Based on the Omne Air platform, the helmet features versatile attachment points, straps and velcro so riders could add a rain cover, an ID patch or even store small items before or after a ride. Created as an integral tool for the ride as well as enhanced protection, there are no limits to how you could improvise with it.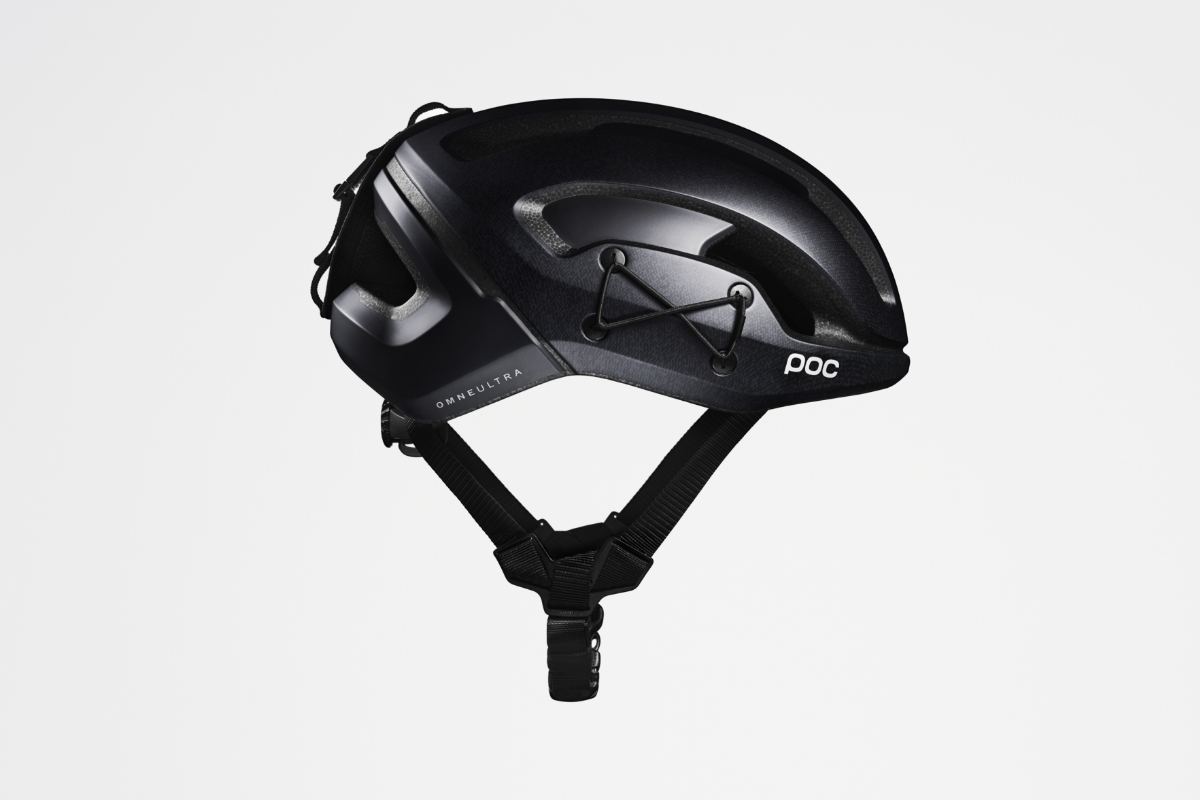 The Omne family – details
The Omne Air features an EPS liner which is optimized for the perfect balance between low weight and safety, additional technology such as Mips complements POC's whole helmet concept to optimising materials and design.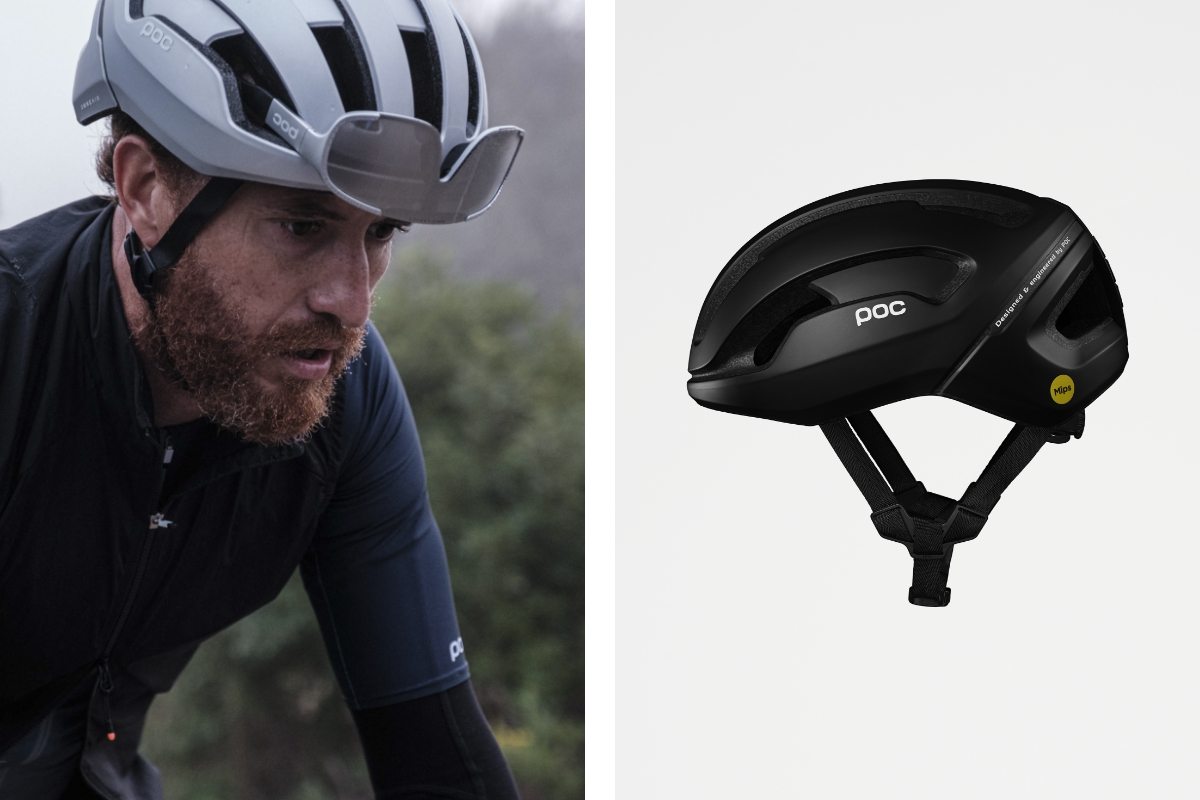 The aero influenced ventilation ports and a semi-shell construction contribute to a helmet that strikes the perfect balance of speed and ventilation and includes a slimmer profile, thanks to the precise depth in core zones of the liner and the optimized coverage of the helmet shell.
In addition, several innovations and technologies, such as a 360° adjustment system and unique precision fit straps create a comfortable and precise helmet. The Omne Air Resistance isbuilt on the same foundations as the Omne Air but has been specifically designed for a multipurpose use and the POCito Omne Air features all the same technology with highly visible fluorescent colors that attract attention from a distance, so others noticechild cyclists earlier. Reflective detailing makes it even easier for the helmet to grab attention.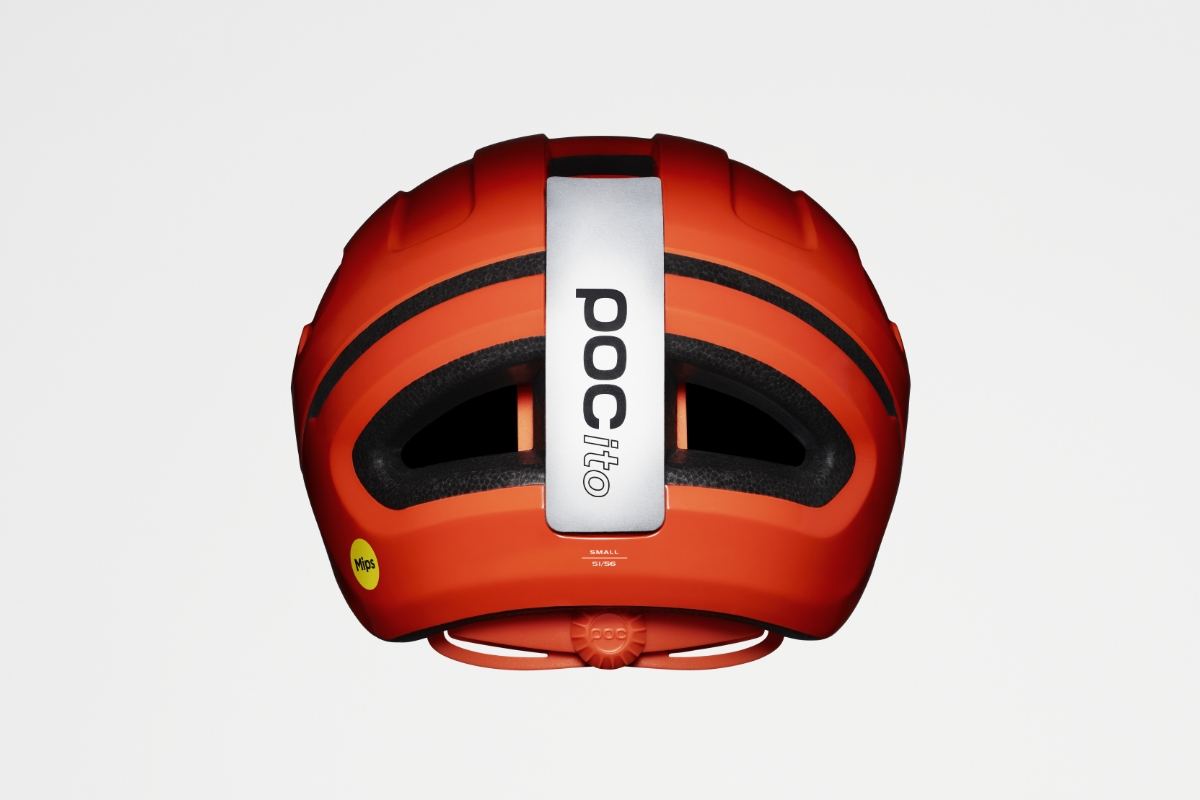 Another Omne to grab attention is the Omne Eternal, a first of its kind as it can charge itself from any light, indoors and outdoors. The result is when you want to ride, your light is always charged and ready. All powered by clean, endless energy.
Designed with seamless safety all a rider needs to think about is riding. The helmet is designed with sensors to monitor light conditions which will activate automatically when worn. And when you take off the helmet the lights will stop automatically.
​​
​The acclaimed Omne helmet is lightweight, safe, well ventilated and comfortable, and the Omne Eternal adds to this with its unique use of Powerfoyle, a light harvesting technology to permanently power its rear light.
---
Technical details_
Omne Lite – product details
Very Light
Lightweight adjustable fit system
enhanced ventilation channels
A lightweight EPS liner gives optimized protection.
A minimal PC shell provides structural strength while keeping weight low.
Extra exhaust vents at the rear of the helmet improve ventilation and airflow.
A lightweight 360° adjustment system gives a secure fit around the whole head.
Price: 190 EUR, 239 CHF, 1900 SEK, 170 GBP, 190 USD
Colours: Epidote Green Matt, Fluorescent Pink/Uranium Black, Hydrogen White, Purple Amethyst Matt, Uranium Black Matt, Uranium Black/Lead Blue Matt, Uranium Black/Prismane Red Matt
Availability: Omne Lite is available online and instore from March 2023.
Certification: EN, CPSC, AS/NZS
Weight: S/50-56 cm – 220g, M/54-59 cm – 240g, L/56-61 cm – 260g
Omne Ultra – product details
EPS Liner - A lightweight EPS liner gives optimized protection.
PC Shell - enhances the structural integrity of the helmet.
Adjustable 360° fit - adjustment system makes it easy to find a secure, comfortable fit.
Slim profile – developed with a slim profile.
Attachment points - a number of external attachment points to provide the possibility for individualization and improve off-bike functionality.
Searchable - ​ a RECCO® reflector helps rescue services easily and quickly locate you if something goes wrong.
Mips Integra - seamlessly and almost invisibly integrates rotational impact protection into the helmet.
Price: 200 EUR, 249 CHF, 2000 SEK, 180 GBP, 200 USD
Colours: Argentite Silver Matt, Epidote Green Matt, Himalayan Salt Matt, Uranium Black Matt
Availability: Omne Ultra is exclusively available via official POC e-tail and retail partners from March 2023.
Certification: EN, CPSC, AS/NZS
Weight: S/50-56 cm – 320g, M/54-59 cm – 340g, L/56-61 cm – 390 g
---
NOTES TO EDITORS
Assets
All assets are available here:
About POC
A leading manufacturer of snow sports and cycling helmets, eyewear, protection and apparel, POC was founded in 2005 in Sweden, with a strong mission to 'protect lives and reduce the consequences of accidents for athletes and anyone inspired to be one', and has received over 70 international awards for technology, innovation and design.
​www.pocsports.com
Tests
Would you like to test this product editorially? Don't hesitate to let us know here: https://danio.typeform.com/to/hBhPBv Please specify in case you have deadlines and don't forget to mention your size. We'll send the products out upon availability.
Do not hesitate to contact us if you have any questions: ​