POC's new winter season collection
POC is releasing its new winter collection, which includes a host of new products, including the Meninx and Meninx RS MIPS, a brand-new helmet platform created for the 'free' skier, not the freeskier. The award-winning Zonula Clarity goggles which will deliver an entirely new visual experience, and the Devour Glacial sunglasses for those venturing into the higher zones and glacial environments. The collection also features an array of new products for racing and apparel for on and off-piste.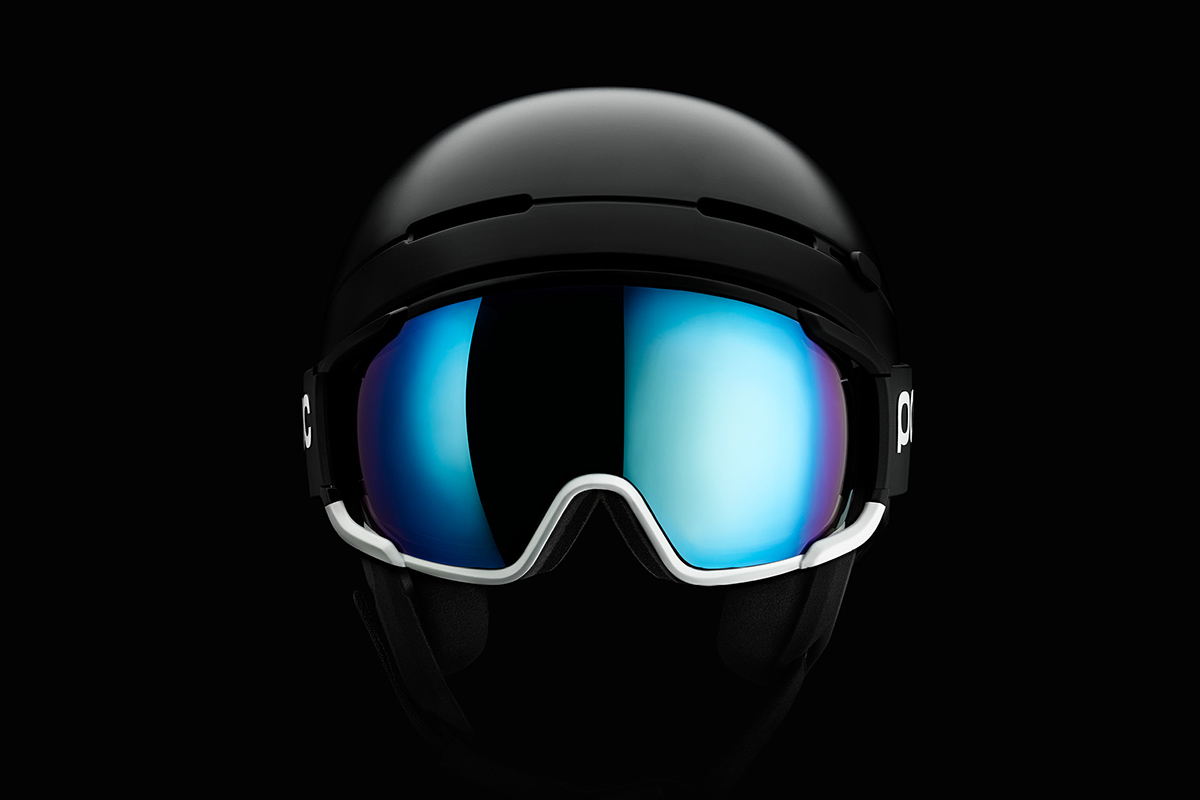 Commenting on the new collection, head of product at POC, Oscar Huss said – 
"The quality and breadth of this seasons collection is a true testament to the drive and innovation of our product development teams. I hope it will inspire all winter sports enthusiasts as we head into a new season. The whole collection is infused with POC's mission and approach. Amongst all the new styles and ideas, we are particularly proud to release the Meninx, Zonula and Devour Glacial."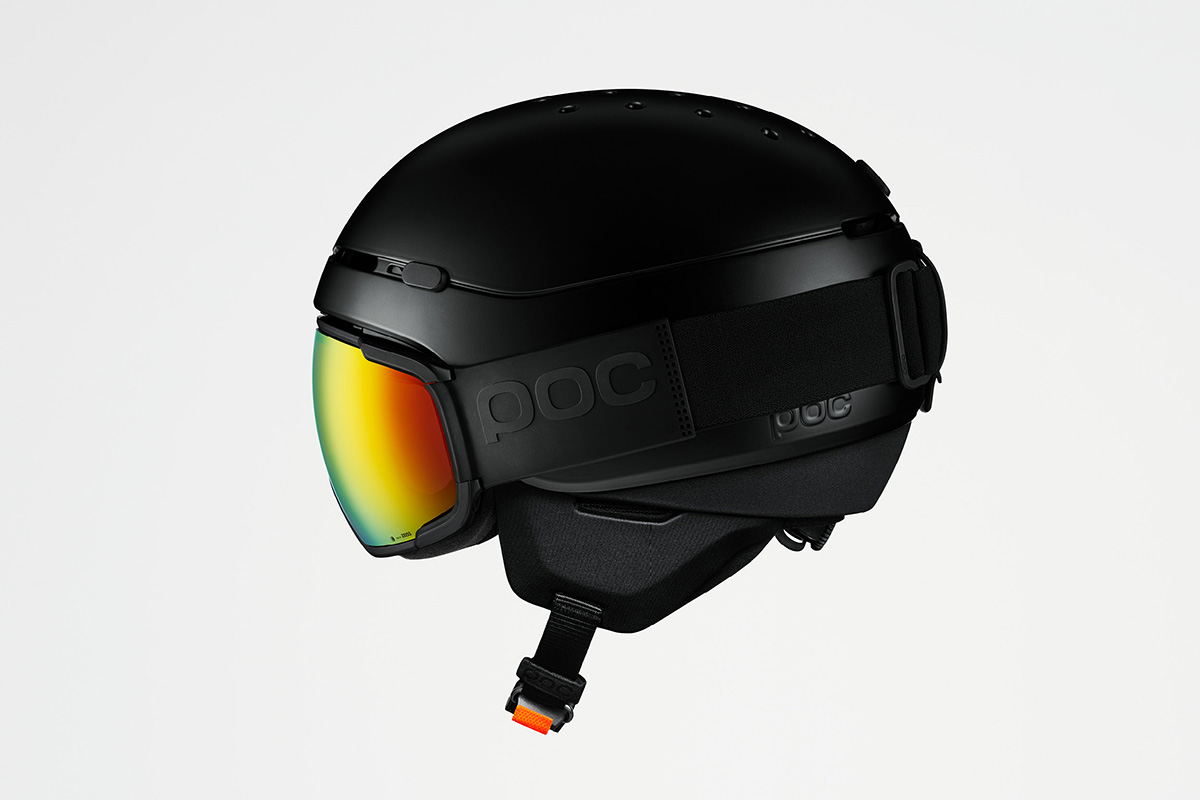 Spearheading this seasons collection is the unmistakable Meninx. A brand-new helmet with design cues and function derived from the pioneers of ski racing and POC's own race heritage. Developed with a nod to classical ski racing but created to set a new benchmark with clean lines hiding layers of technology and innovation.
The Meninx features an EPP and EPS liner. The interior is made from Alcantara, which delivers an immersive and gratifying sensation of comfort and touch, all cooled via a unique and refined ventilation system. The Meninx is uniquely designed with a lower EVA protective layer to deliver a seamless transition from the helmet to ski apparel, which creates a softshell for an uninterrupted fit. Further, the two-stage earpiece removal and adjustment system allow each rider to find the perfect fit in all conditions.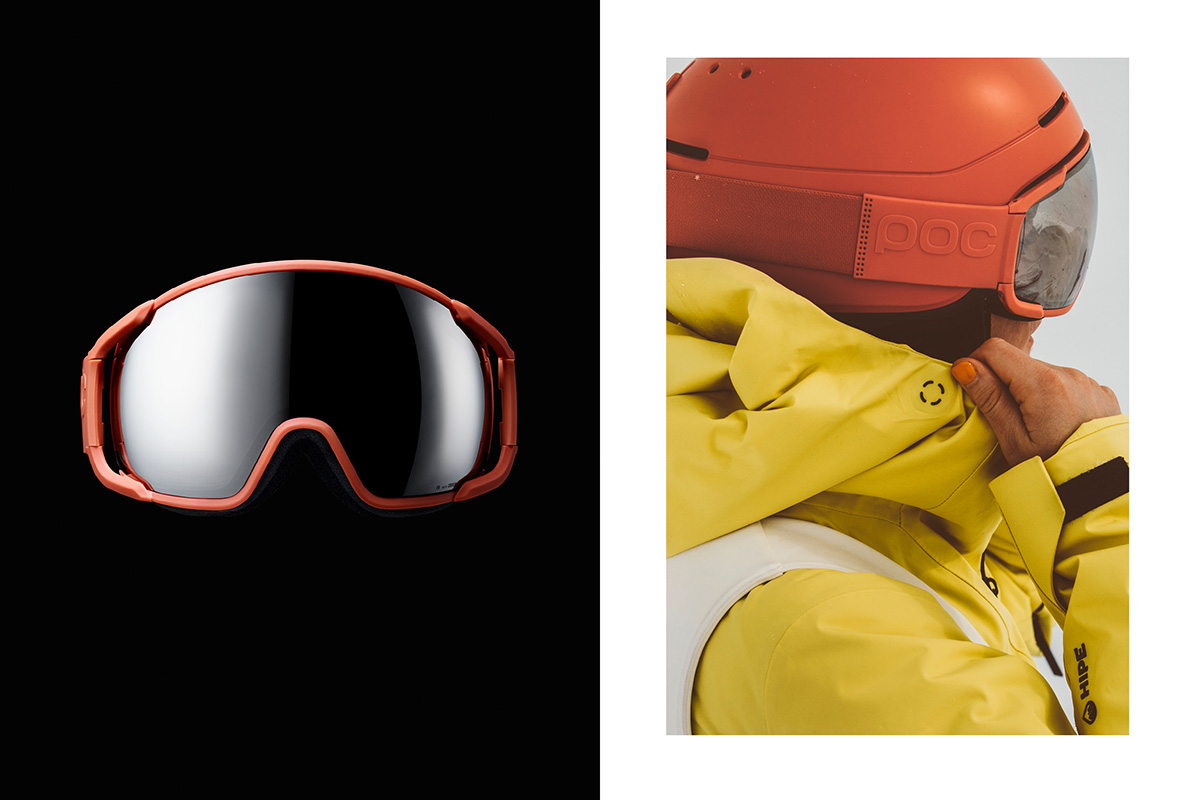 Designed to complement the Meninx with seamless integration, the brand-new and award-winning Zonula Clarity will take your vision to places previously unseen. 
Commenting on Zonula Clarity, POC product manager Sofie Berglund, added: 
"We wanted to enhance a user's visual sensation, experience and ability to react to danger. To replicate the feeling of how an astronaut might see; an unlimited and uninterrupted vision which will always feel natural and perfectly balanced in its environment."
It's an experience delivered thanks to an advanced oversized toric lens that provides a curvature and foundation for the goggle and creates a field of view greater than 200°. The Zonula uses bio-based materials built around a new edgeless Clarity lens developed with optical leaders Carl Zeiss, which will deliver precise color and pinpoint clarity.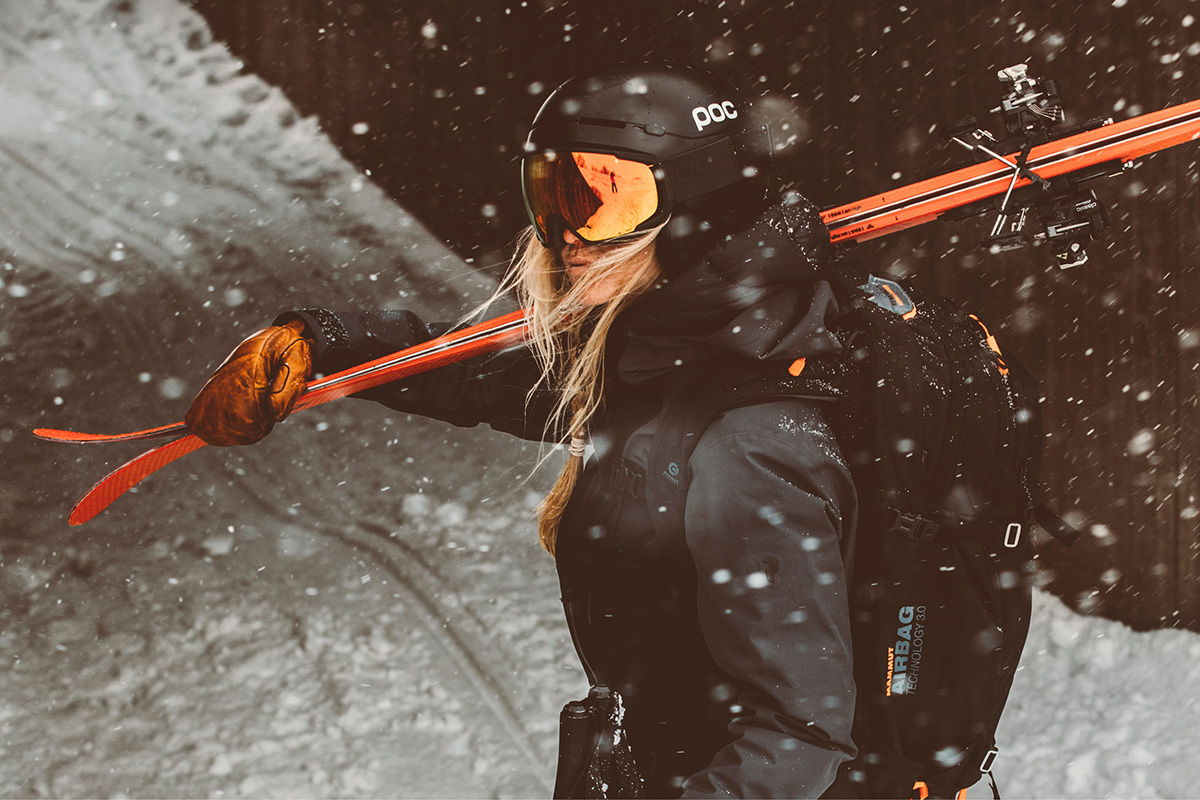 The Devour Glacial will become a skier's indispensable friend in high places, managing the extremes of the high mountains and glacial terrain. 
Projecting an effortless, functional design, the Devour Glacial is inspired by the original explorers and mountaineers, such as the classical removable sides and top to block out glare and shield a skier's eyes. Yet, it sits happily in the vanguard with advanced technical details and optics, leading a new generation of explorers into the future.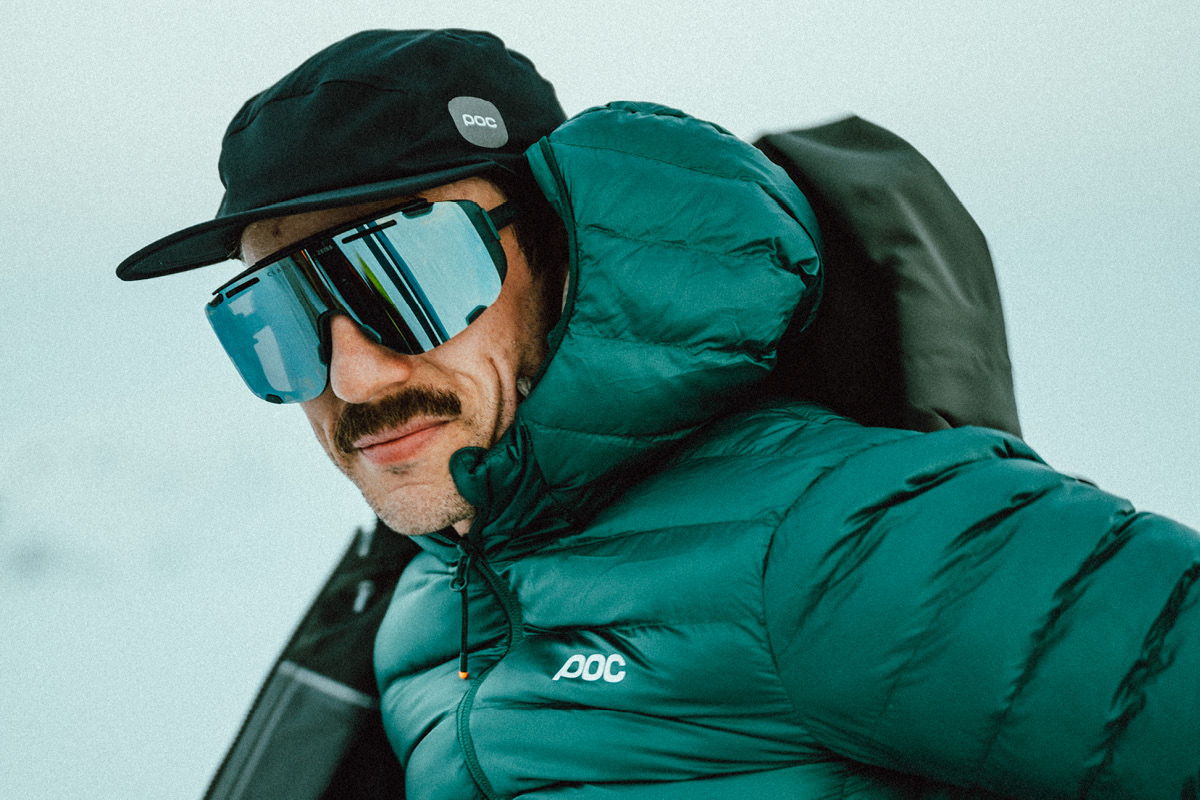 Other seasonal highlights 
The award-winning Dimension VPD Backpack is a brand-new 22-liter backpack perfect for all day, on and off the piste, built with incredible material quality, functionality and versatility. Driven by the idea that the perfect backback does not exist, we wanted to try and create it. Incorporating the highest-grade materials, such as the Dimension polyant and VPD all infused with a versatile use, such as carrying options, pocket distribution and entry zones. Designed to be the catalyst to a day out, comfortable and precise, so you always want to wear it.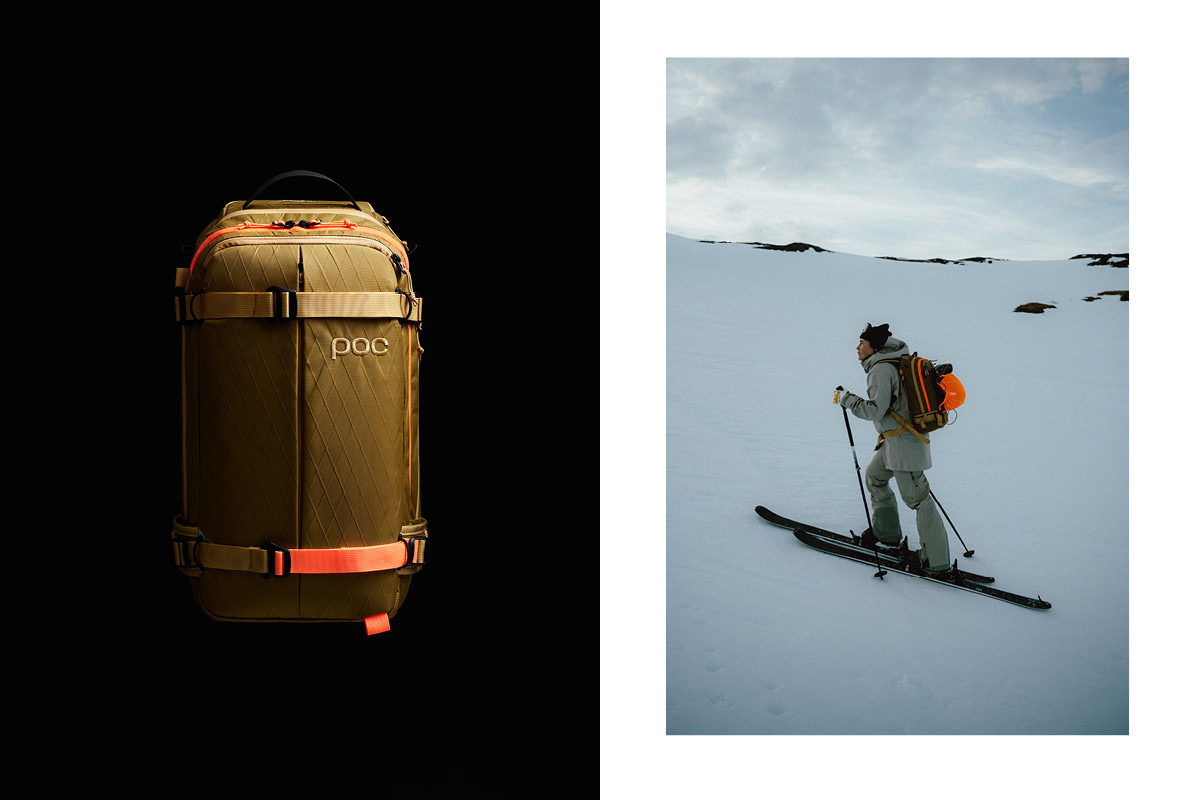 The Women's Loft Parka, which has been inspired by the ISPO award-winning Loft Parka, is the jacket when your aim is to stay fully protected from the elements in the mountains and still be able to ski. Developed primarily to protect race skiers from the harsh conditions on a mountain hillside it will also be a favourite piece in the valley when you are done skiing for the day The new Coalesce jacket will be essential on the slopes, perfectly managing those chillier moments on and off-piste.
The POCito Auric Cut MIPS is a helmet introduced to offer serious multi-impact safety for kids on the mountain. Developed with our Whole Helmet Concept™ the helmet features a RECCO® reflector, an integrated LED panel and MIPS Brain Protection System, and traditional POCito features including highly visible fluorescent colorways and reflective details.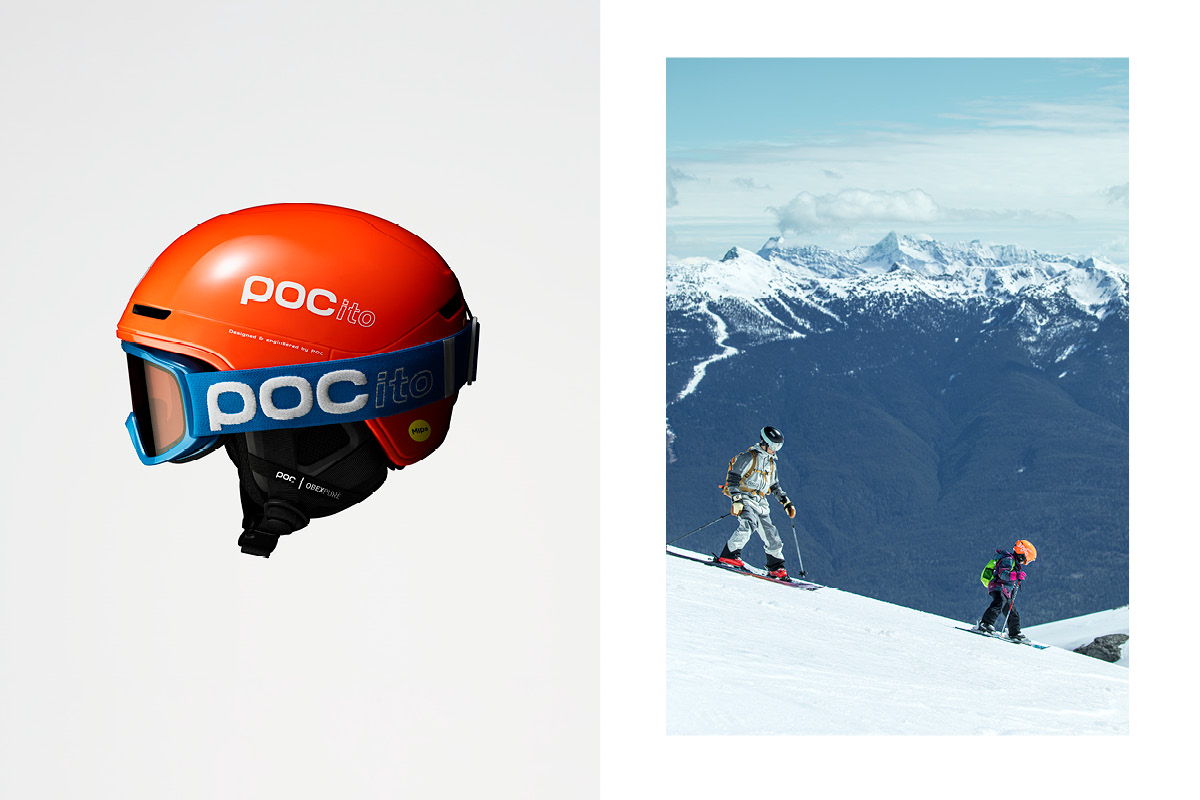 In addition, the POCito Fornix and Obex are both refreshed and updated, including the integration of MIPS. And virtually the entire 'Race Stuff' collection is new or updated. The collection of race-related apparel and protection covers everything racers need for training and competition. From precisely designed warm and protective outer layers for warm-up while waiting for training or race runs, such as the Frisson Pant, to skin suits and body armor for the performance and safety needed in a race run. It's a competitor's complete package.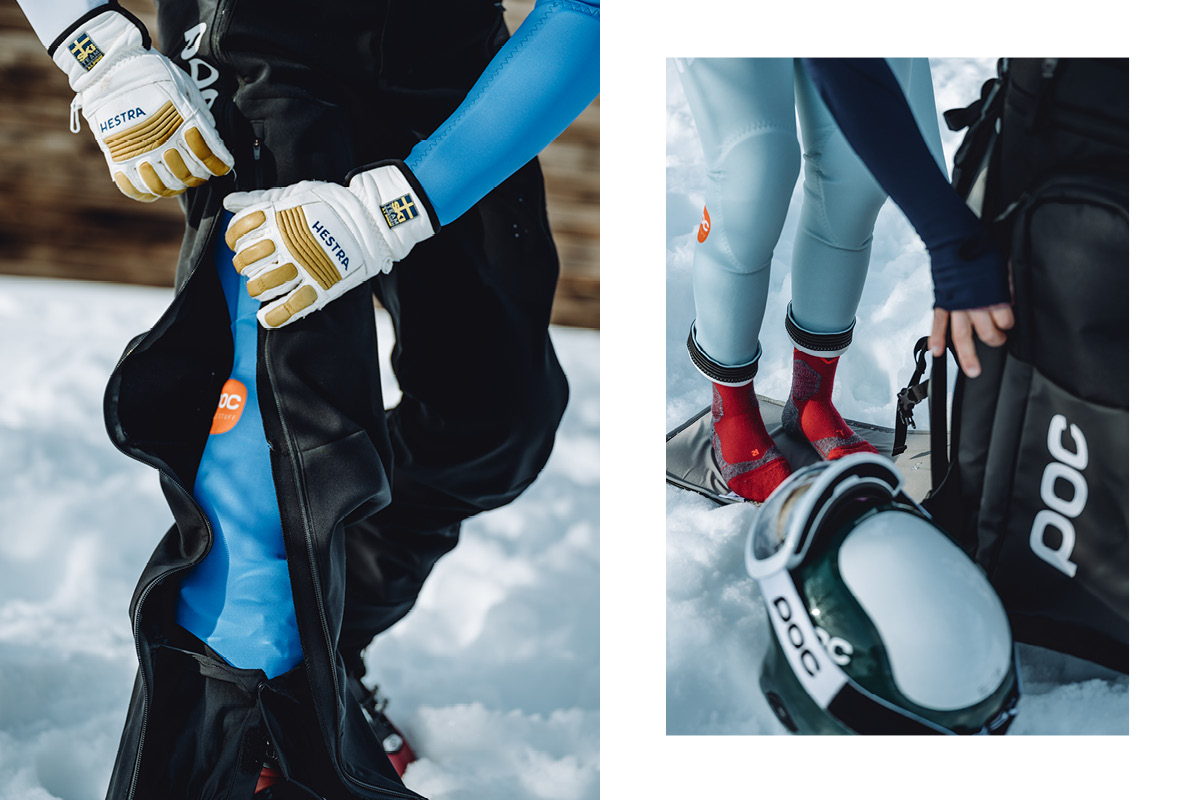 Availability
All products in POC's new winter season collection will be available soon in selected retail and e-tail stores and on POCsports.com from November 2nd.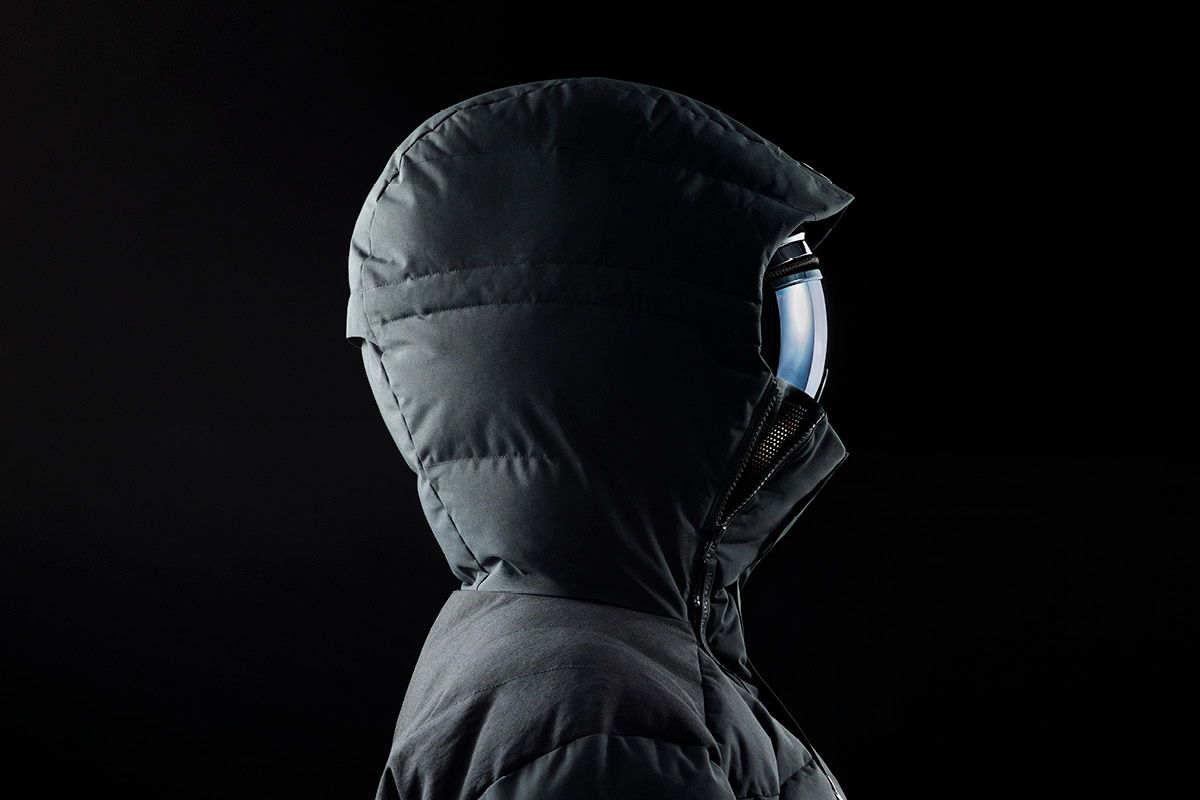 ---
Media images, assets and extended product details are all available for download - © POC: HERE
Would you like to test products editorially? Feel free to place your order here: ​ https://danio.typeform.com/to/hBhPBv We send the test samples automatically according to availability. If you have a deadline, please specify it.
SNOW 2021/22 Workbook: HERE
---
Extended product details:
Meninx and Meninx RS Mips
All-mountain and race helmet 
Soft protective EVA rear for seamless apparel integration
Elegant Alcantara interior
Unique and adjustable ventilation
Precise size adjustment system
Seamless goggle compatibility
EPP liner - multi-impact protection 
Two-step detachable ear padding 
Fidlock® buckle is easy to use with gloves on
MIPS Brain Protection System
RECCO® Reflector
NFC Medical ID
Price (Euro) 259 (Meninx RS Mips) 199 (Meninx)
Zonula Clarity
Extra-wide field of view
Quick interchangeable lens
Triple-layer face foam for added comfort
50% bio-based frame materials
Toric lens shape
Conforms to CE EN174:2001 and ASTM F659
Silicone grip on the inside of the strap
RiPel lens treatment
Anti-fog treatment (on inner lens)
Anti-scratch treatment (on outer lens)
Soft goggle pouch included
Price (Euro) 199
Devour Glacial
Sunglasses developed use in high mountain and glacier terrain
Extra coverage over the brow and at sides of eyes.
Shaped for exceptional field of view
Interchangeable lens
Adjustable nose piece
Adjustable temples (length and grip)
Clarity lenses developed with Carl Zeiss
Complete UV protection (UV400)
RiPel anti-dirt and -water treatment
Anti-scratch treatment
Comes with an extra lens (clear)
Comes with polishing cloth
Price (Euro) 249
---
Please do not hesitate to contact us if you have any questions: ​
POC Marketing / Paid Media Contact Europe:
Marcel Piermayr Marketing Manager Europe, POC ​
​[email protected]
​Mobile: +43 650 6810271
---
About POC
POC, a leading manufacturer of helmets, eyewear, body armor and apparel, has been awarded more than 60 international safety, design, and innovation awards. Founded in 2005 in Sweden, POC's mission is to 'protect lives and reduce the consequences of accidents for athletes and anyone inspired to be one'. www.pocsports.com