Why do sustainably built supply chains pay off?
Visitors to the MOBILITY NETWORK NIGHT on July 14, 2022 in Frankfurt will receive an answer to this question and valuable insights from consulting and industry from a top-class discussion panel on the topic: "Challenges and opportunities in making supply chains sustainable. The first participants are now being announced.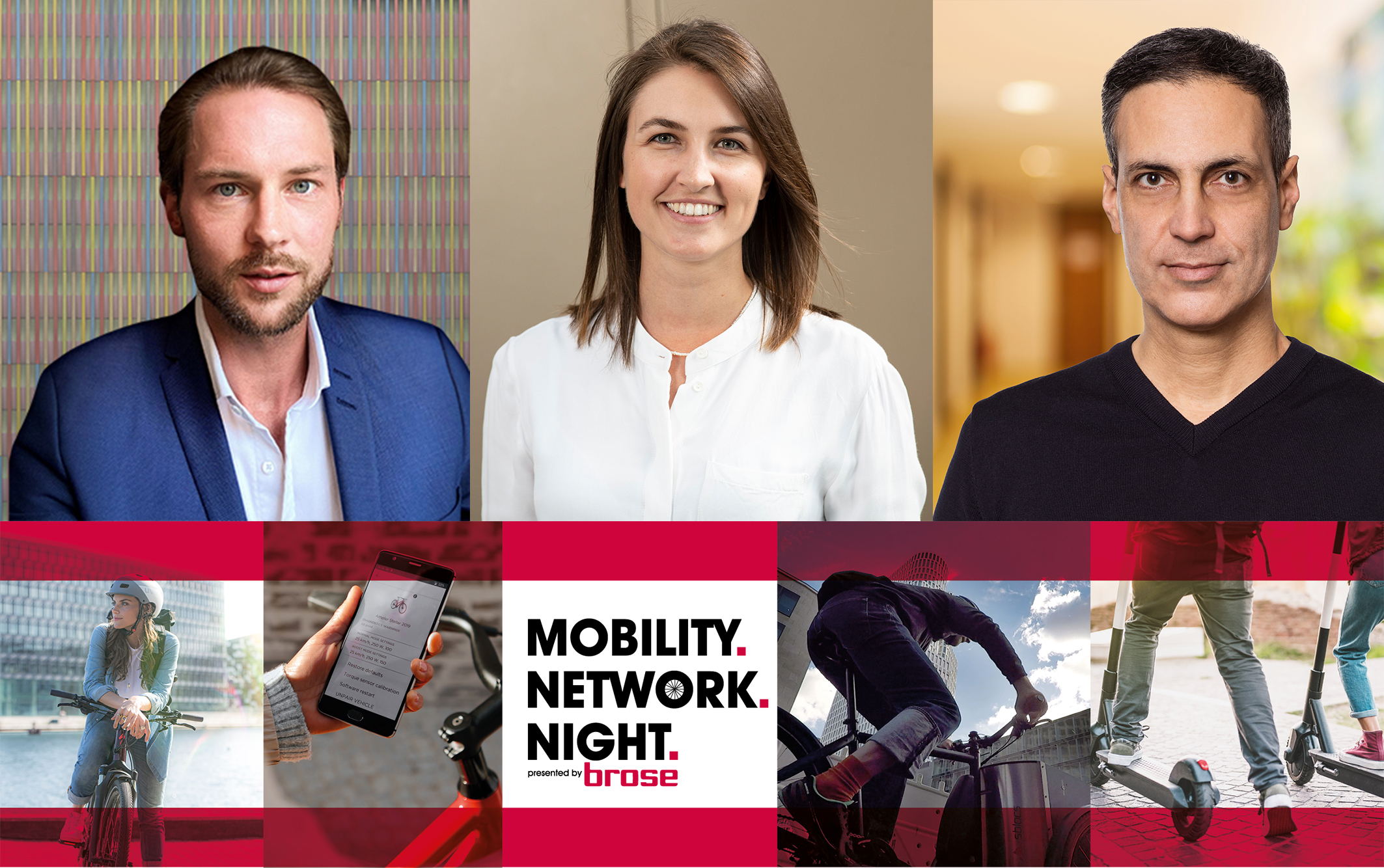 Over the past two years, countless supply chain disruptions have confronted companies around the world with enormous organizational and economic challenges. These realities collide with regulations such as the Supply Chain Act in Germany or the Transparency Act in Norway, the EU taxonomy, the UN Sustainable Development Goals and a changing consumer mindset. Experts from consulting and industry will discuss at the MOBILITY NETWORK NIGHT on July 14th in Frankfurt – presenetd by brose why it is advisable for companies to battle their way through the jungle of E(nvironmantel) S(ocial) G(overnance) frameworks, and what the challenges and opportunities of sustainably designed supply chains are.
Joining the panel will be Dr. Patrick Ayad, Global Leader Mobility and Transportation at Hogan Lovells, Annalena Horsch, Managing Partner of e-bike pioneer Coboc, and Christopher Werner, Managing Partner of fp - Frank Partners, a leading provider of ESG due diligence and M&A advisory services worldwide. Additional participants will be announced in June.
The first MOBILITY NETWORK NIGHT, at Frankfurt's Westhafen Pier 1, is intended to provide a framework for exploring cross-sector synergies with other relevant urban mobility players. In an informal atmosphere, the initiators want to create space for genuine, personal exchange between decision-makers and opinion-makers. Beyond their own playing field, new contacts will be made - whether legacy companies or forward-looking start-ups.
Early Bird tickets for the evening event are still available until May 31, 2022 for 159 euros.
Tickets and more information at: https://mobility-networknight.com/
---
Images for download:
If you have any questions, please do not hesitate to contact us: